Program Overview
Find your passion, and graduate with the degree you want.
You're driven and passionate but not quite sure where to put your focus. You want to graduate on time but are wary of committing to a major too soon. Your interests span across degree programs and range from culinary arts to engineering and design to English literature.
That's where Undeclared: University Explorations comes in — a structured path that allows you to learn about new fields of study and keeping you on track to graduation. With this program, you'll take at least three Arts & Sciences core courses and one to two courses in areas you have expressed interest in. You'll work closely with a faculty advisor who will help guide you to the path YOU want to be on.
From culinary arts to engineering to media studies, you'll explore options across the university, ensuring you're exposed to all JWU has to offer.
By the end of your first year, you'll choose a major knowing that you've made the best choice for you.
Choosing a major is a big choice, but it doesn't have to be a hasty decision. PROFESSOR CARLA WHITE ELLIS, PH.D.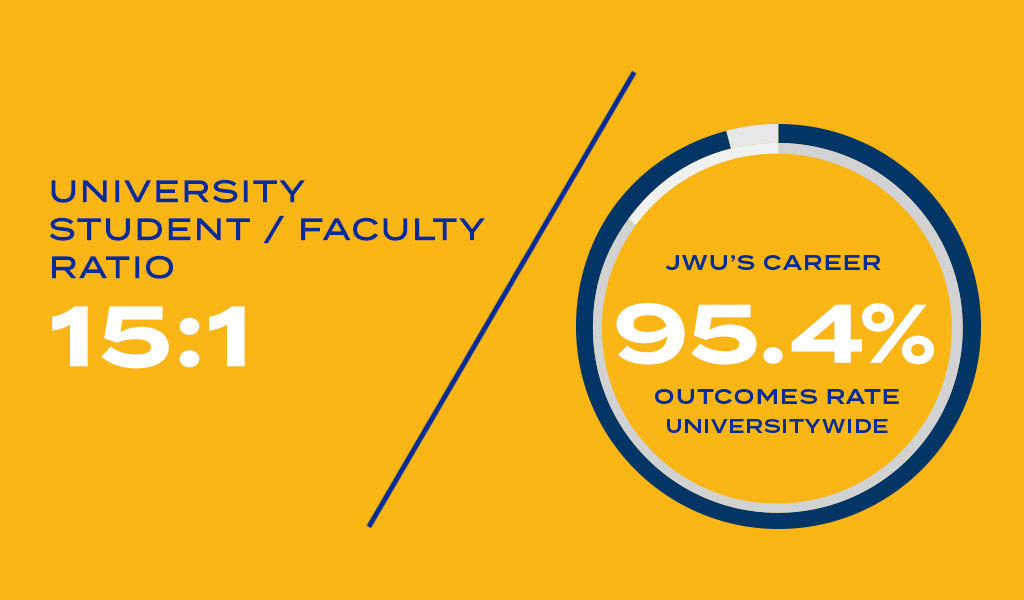 For an explanation of the career outcomes rate and other information, visit JWU Student Consumer Information.
---
Sample Courses
Design Theory and Practice
Introductory Psychology
Introduction to Health Professions
An Introduction to the Fields of Food, Food Service and Nutrition
Introduction to Media & Communication Studies
Introduction to Food Systems
Communication Skills
Explore the full JWU Catalog course listing:
---