PROGRAM START: FALL 2021
Program Overview
Find your passion, and graduate with the degree you want.
You're driven and passionate but not quite sure where to put your focus. You want to graduate on time but are wary of committing to a major too soon. Your interests span across degree programs and range from culinary arts to engineering and design to English literature.
That's where University Explorations comes in — a structured path that allows you to learn about new fields of study and keeping you on track to graduation. With this program, you'll take at least three Arts & Sciences core courses and one to two courses in areas you have expressed interest in. You'll work closely with a faculty advisor who will help guide you to the path YOU want to be on.
"The University Explorations program provides students the opportunity to select courses they are interested in across Johnson & Wales University's vast array of signature programs, from culinary arts to engineering to media studies," says Wendy Wagner, Ph.D., professor in the College of Arts & Sciences. "At the end of the year, they choose a major knowing that they have made the best choice for themselves."
This is different than an Undeclared major — you won't be left on your own to pick and choose from a list of courses specific to one college. The University Explorations program allows you to explore options across the entire university, ensuring you're exposed to all JWU has to offer.
Note: Students who begin their studies in the University Explorations non-degree program pursue a mixed program of study during their first year (see the Catalog for more information), and must declare a major no later than the second semester of study.
Choosing a major is a big choice, but it doesn't have to be a hasty decision. PROFESSOR WENDY WAGNER, PH.D.
---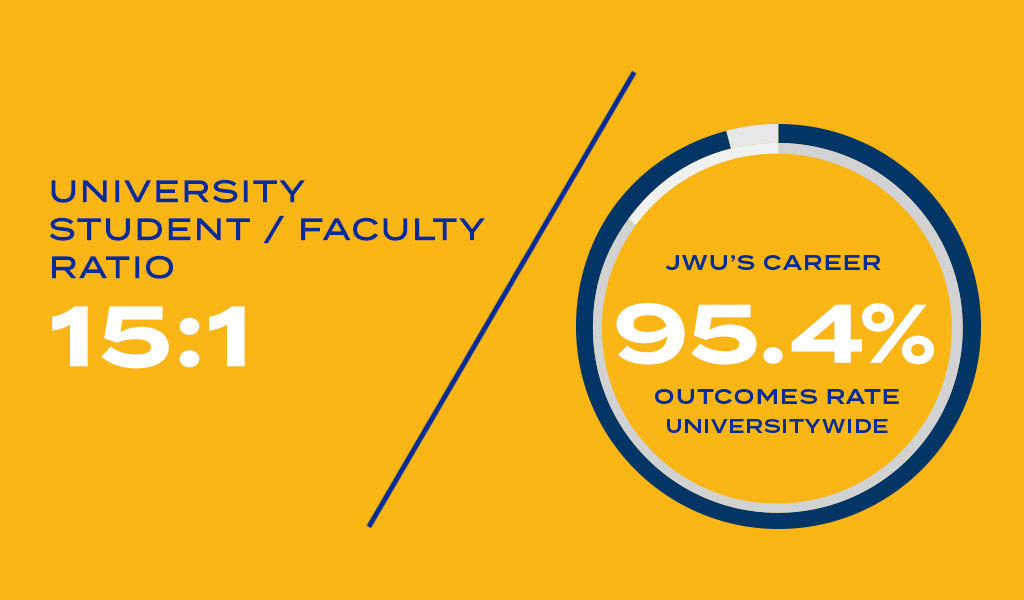 This program is available in Providence. The catalog link will be posted when it becomes available. Contact Admissions for more info.
---