Program Overview
Customization, flexibility and exploring multiple career paths — that's what JWU Charlotte's Business Administration B.S.B.A. degree is all about.
If you know you want a career in the world of business but aren't quite sure what that career is, you'll have the opportunity to see what you enjoy most from a wide array of foundational and free elective courses.
You'll learn about every level of an organization — from accounting and human resources to marketing and organizational dynamics. Most important, you'll discover what it takes to be a leader, communicate effectively and manage projects.
Business is booming. Choose your path to success with a B.S.B.A. in Business Administration.
What Types of Jobs Do Our Alumni Get?
Business Administration alums work in the the following categories of occupations:
• Business Operations Specialists (All other)
• Human Resources Specialists
• Management Analysts
• Project Management Specialists
• Sales Managers
• Service Sales Representatives (except advertising, insurance, financial services and travel)
• Wholesale and Manufacturing Sales Representatives (except technical and scientific projects)
This program provides students with a foundation for a career in business and the freedom to explore their own interests. ASSISTANT PROFESSOR JAMES WOODS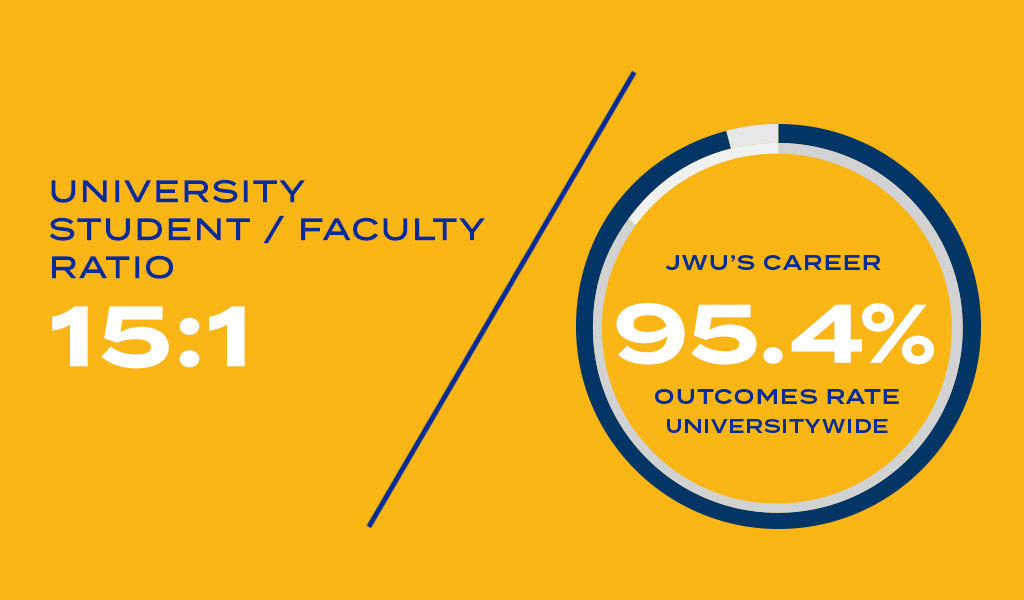 For an explanation of the career outcomes rate and other information, visit JWU Student Consumer Information.