Program Overview
Secure computer systems and protect the information that is created, stored and transmitted with JWU Providence's Master of Science (M.S.) in Cybersecurity, a program that is designed to accommodate the schedules of working professionals.
With data breaches increasing in severity and complexity, threatening retailers, banks, gaming networks, consumers, government and more, information security has become a critical function in the technology sector. Become part of one of the most exciting and fastest growing professions in the US: The Bureau of Labor Statistics predicts job growth in the information security analysis sector of roughly 33% between 2020 and 2030 — much higher than the average growth of other occupations.
You'll integrate information security solutions through different security scenarios to stay ahead of potential hackers. You'll also research, develop and test system security contingency plans and disaster recovery procedures to ensure information systems reliability and prevent unauthorized access.
After taking core classes, you'll select a technical or business track based on your career goals. You'll also have the opportunity to prepare for various security certifications, including the CISSP (Certified Information Systems Security Professional), CISA (Certified Information Security Auditor) and SSCP (Systems Security Certified Practitioner) to set yourself apart from the competition.
---
Sample Courses
Advanced Network Intrusion Detection & Analysis
Digital/Computer Forensics and Investigation
Hacking Countermeasures & Techniques
Software Security Testing
Network Security & Cryptography
Securing Virtualized & Cloud Infrastructures
Information Security & Assurance Capstone Research Project
View the full JWU Catalog course listing: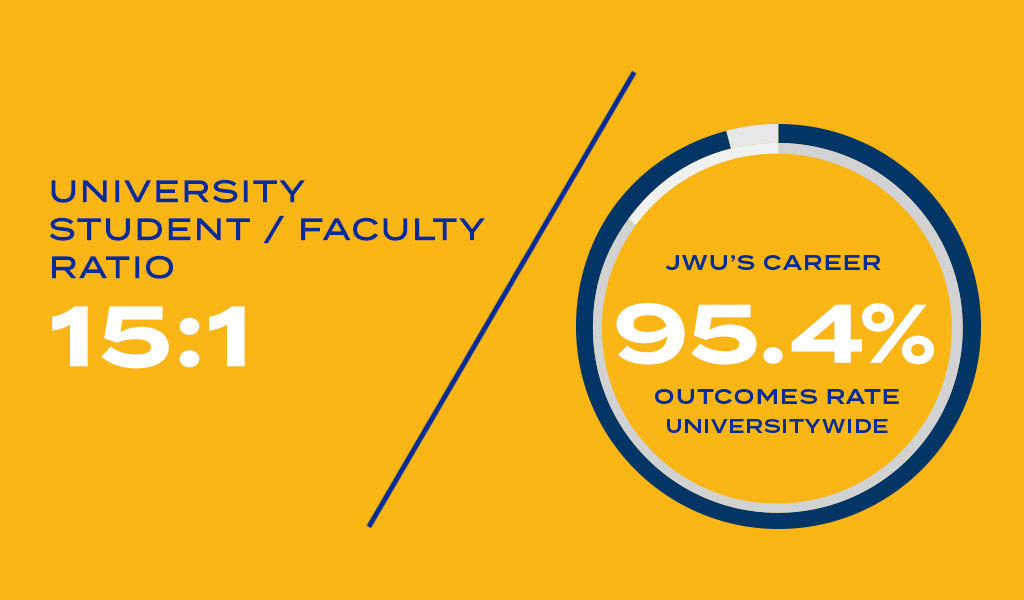 For an explanation of the career outcomes rate and other information, visit JWU Student Consumer Information.