Explore Your Future
During the summer before your junior or senior year, explore a variety of careers in criminal justice, food innovation, health and hospitality at JWU's Providence Campus.
Over the course of two days of academics, you'll experience life at JWU firsthand — and discover the path to your future. During your Career Explorations visit, you will meet faculty, talk with current students and more!
You'll stay on campus for three nights. The program includes housing, all meals, instructional materials, activities and on-campus transportation.
Criminal Justice
There's so much more to criminal justice than what you see on TV. You'll learn law enforcement best practices, discover crime scene analysis in our crime lab and crime scene room, and even consider the big picture of criminal justice and how it impacts political science, psychology and sociology. There's no better way to explore your interest in this exciting and evolving field!
Dates: July 21-24
Cost: $395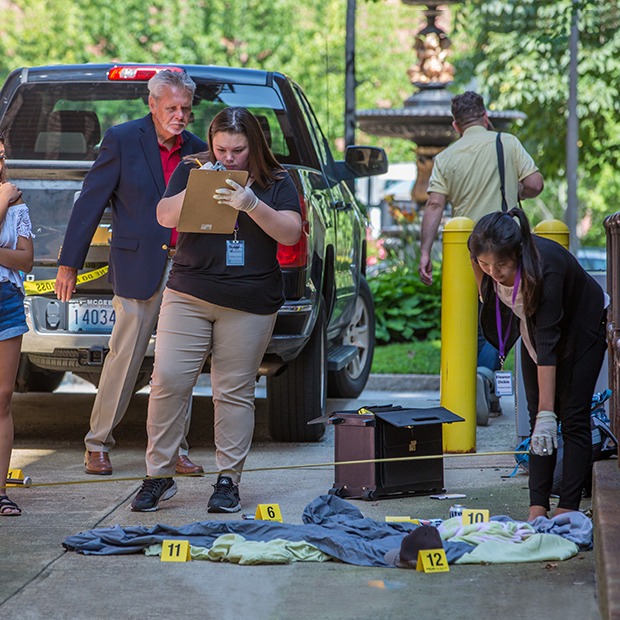 Food Innovation & Technology
If you love exploring all the possibilities of food, grab your seat at the table for an unforgettable experience.
Sharpen your skills in the culinary labs and learn from our very own JWU chefs, who not only know how to teach the fine art of cooking but also have excelled in the industry.
You'll also explore the impact you can make through food outside the kitchen, with experts leading the charge to change the food industry though education, sustainability and research.
Food can take you in so many directions! Get a better understanding of our programs including: baking & pastry arts; culinary arts; culinary arts and food & beverage industry management; culinary nutrition; culinary science & product development; food & beverage entrepreneurship; food innovation & technology; restaurant, food & beverage management; and sustainable food systems.
Dates: July 7-10 | July 14-17
Cost: $395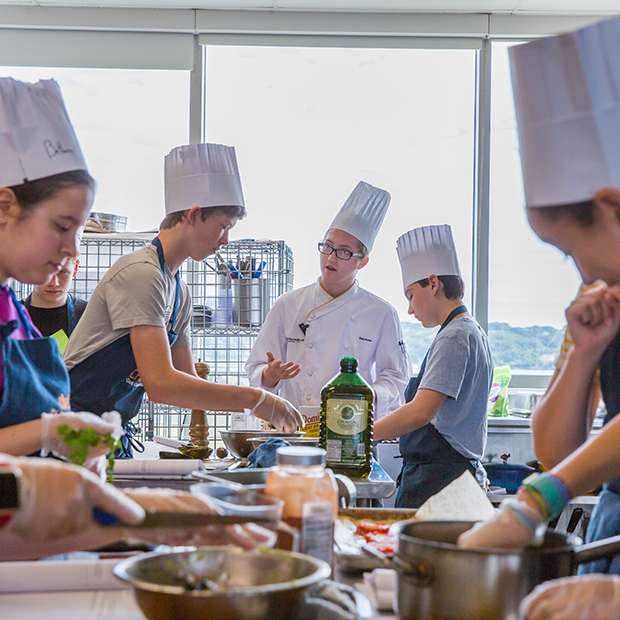 Health
Nurture your desire to help your local and even global community. Through this immersive experience, you'll explore how you can make a difference in the health of others through improving physical, mental and spiritual well-being.
Explore multiple fields of study, including exercise and sports science; healthcare administration; public health; dietetics and applied nutrition; and psychology. These programs all work together to keep the community happy and healthy.
Dates: July 21-24
Cost: $395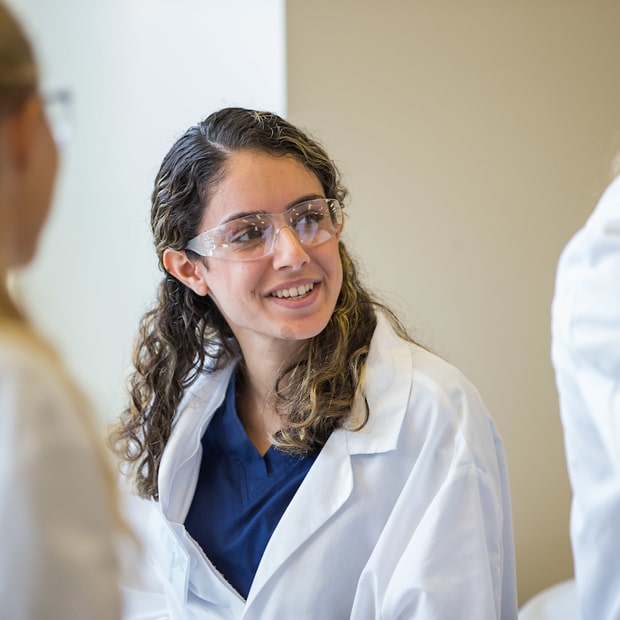 Hospitality
JWU knows hospitality: Our programs were recently ranked #7 in the world by CEOWORLD Magazine.
Explore local venues through site visits and tours, and consider the wide range of career options available within the industry: Hotel manager. Bed and breakfast owner. Marketing promoter for a sports team. Wedding or event planner. Account executive for an international hotel chain. Hospitality can take you anywhere!
Dates: July 21-24
Cost: $395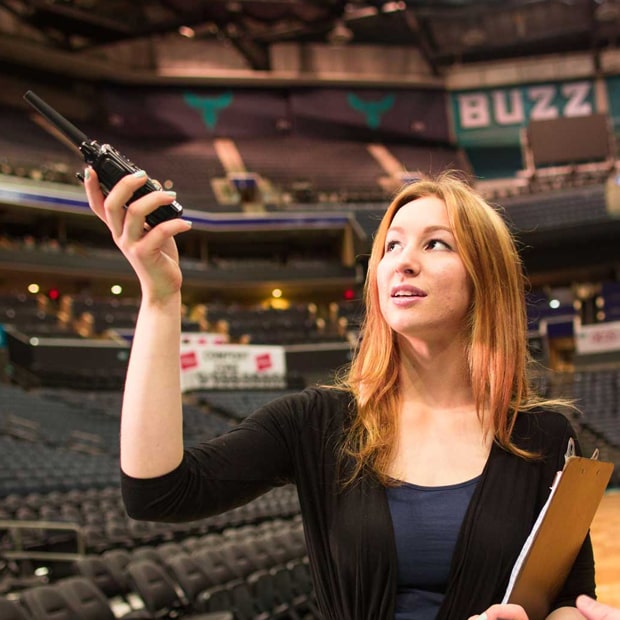 ---
Registration Deadlines
July 7-10 Event (Food Innovation & Technology): Register by June 16
July 14-17 Event (Food Innovation & Technology): Register by June 23
July 21-24 Events (Criminal Justice, Health, Hospitality): Register by June 30
Refunds & Cancellations
Registration cancellations should be sent in writing (by mail or email) to Admissions Events. A full refund will be given if the request is received at least two weeks prior to the start of the program. Confirmation of cancellations will be sent to the student's email address provided to us in the registration.
The university reserves the right to cancel any program due to insufficient enrollment. In such cases, the full program fee is refundable.
The university assumes no responsibility for any other expenses incurred due to cancellation of a program.
Contact Us
Contact us with any questions:
Phone: 800-342-5598 or 401-598-1000
Email: providence@admissions.jwu.edu
Mailing Address
Admissions Events
Johnson & Wales University
8 Abbott Park Place
Providence, RI 02903
---
For Parents & Families: Planning Your Stay
The Career Explorations program and costs are for students only. For families wishing to stay nearby after dropping off their student, here are some recommendations for making overnight accommodations.
Note: JWU does not arrange family member hotel accommodations.
Courtyard Providence Downtown
32 Exchange Terrace, Memorial Blvd.
Providence, RI
Graduate Providence
11 Dorrance Street
Providence, RI
Hampton Inn and Suites
58 Weybosset Street
Providence, RI
Hilton Providence
21 Atwells Avenue
Providence, RI
Homewood Suites by Hilton
5 Exchange Street
Providence, RI
Hotel Providence
139 Mathewson Street
Providence, RI
Enter Group/Promo Code JWU20 for discounted rate
Omni Providence Hotel
1 West Exchange Street
Providence, RI
Renaissance Providence
5 Avenue of the Arts
Providence, RI
Residence Inn
100 Sabin Street
Providence, RI