Choosing a college?
Let us help you check all the boxes!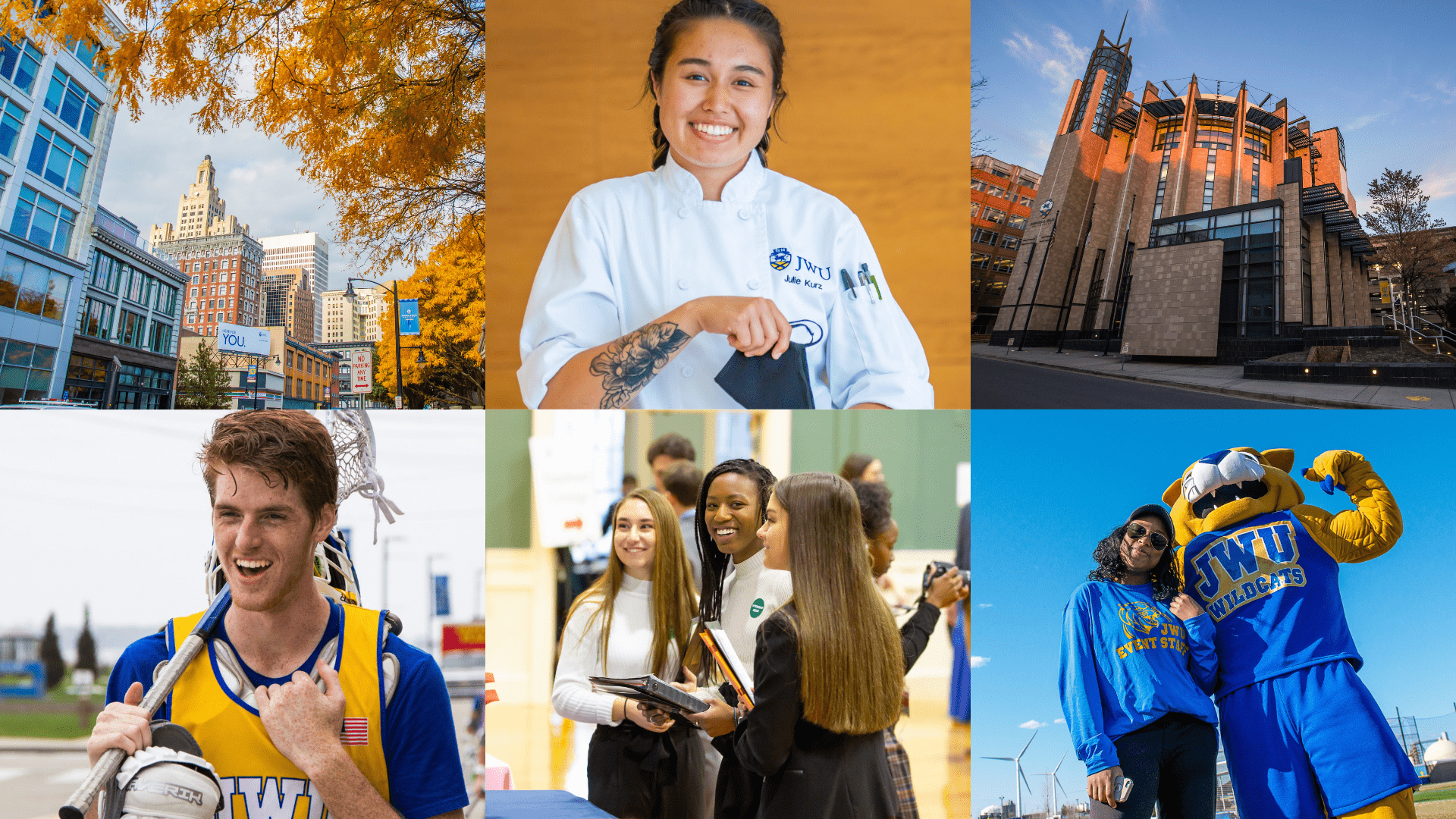 No college is the same, and each can bring you a different experience. That's why we want to help you find the best one for you!
Here's a College Decision Worksheet (PDF) that will help you consider what's important.
Spoiler alert: You'll see it on the worksheet, but here's what makes JWU stand out.
Two great locations! You can study in Providence, R.I., Charlotte, N.C., or both.
With JWU being home to students from 57 states and territories — and international students representing 54 countries — you'll be part of a diverse student body.
Dedicated financial planner to support you through the financial aid process.
You have 100+ clubs and organizations to pick from.
Our Wildcats compete on 27 different varsity athletic teams. Cheer them on or compete!
Looking to commute? We have dedicated spaces and resources for you.
Don't get lost in the crowd of a lecture hall. Our student-to-faculty ratio is 15:1!
Begin taking classes in your major your first year.
Learn from faculty with both industry and academic experience.
Our universitywide 95.4% Career Outcomes Rate is higher than the national average!
Made your decision? We're here for you!
If you're ready to commit to JWU, reserve your spot and submit your deposit before the deadline.
---