Our Application Process
What We Look For
Successful candidates for first year admission have taken a high school, college preparatory academic program including English, mathematics, science, social science and foreign language. Admissions decisions may also consider individual experiences and particular circumstances unique to each student. Other considerations are made based upon recommendations, writing ability and extracurricular activities.
Demonstrated Interest
Admission to JWU is as personalized as the education students receive here. While academic performance is of primary importance, demonstrated interest is an important part of the application review process. Demonstrated interest means visiting campus, attending a virtual visit session, being in contact with our office, or speaking with a member of our community, such as an Admissions Representative, Professor, or Coach. We value students who have taken the time to get to know JWU and understand who we are and what we offer. When we review applications, we are looking for students who are a good match for Johnson & Wales, and part of that is making sure that applicants have gotten to know us and want to become a member of our community.
Required Materials
One completed application, either the Common Application or the JWU Application
All high school transcripts, except in circumstances where a student is homeschooled or where the traditional high school transcript is, for various reasons, not available
All college transcripts (for transfer applicants)
Optional Materials
Standardized test scores such as SAT or ACT scores
An interview with a JWU representative

Students: Providence
Undergraduate population: 4,135 students 
In state students: 18% 
Out of state students: 80%
Student population living on campus: 48%
Students of color: 34%
Undergraduate student gender:

Students: Charlotte
Undergraduate population: 1,140 students
In state students: 34%
Out of state students: 66%
Student population living on campus: 54%
Students of color: 62%
Undergraduate student gender:

Female: 68%
Male: 34% male
---

Enrollment: Providence
Percent admitted: 83%
Average class size: 20
Pell Grants: Awarded to 30.5% of of enrolled undergraduate students
50th percentile SAT/ACT scores:

SAT reading and math: 1,080
ACT Composite: 24

Enrollment: Charlotte 
Percent admitted: 73%
Average class size: 19
Pell Grants: Awarded to 52% of enrolled undergraduate students 
50th percentile SAT/ACT scores:

SAT reading and math: 1,025
ACT Composite: 19
---
Universitywide: Colleges
College of Arts & Sciences
College of Business
College of Engineering & Design (Providence campuses only)
College of Food Innovation & Technology
College of Health & Wellness
College of Hospitality Management
Universitywide: General
Number of undergraduate majors universitywide: 71
Full-time instructional faculty universitywide: 308

Number

of internships completed: 1,457

internships

at 847 sites in 43 states

Student-to-faculty ratio: 15:1
Fastest-growing majors: 

Accounting
Exercise and Sports Science
Health Science
Accounting
Undeclared: University Explorations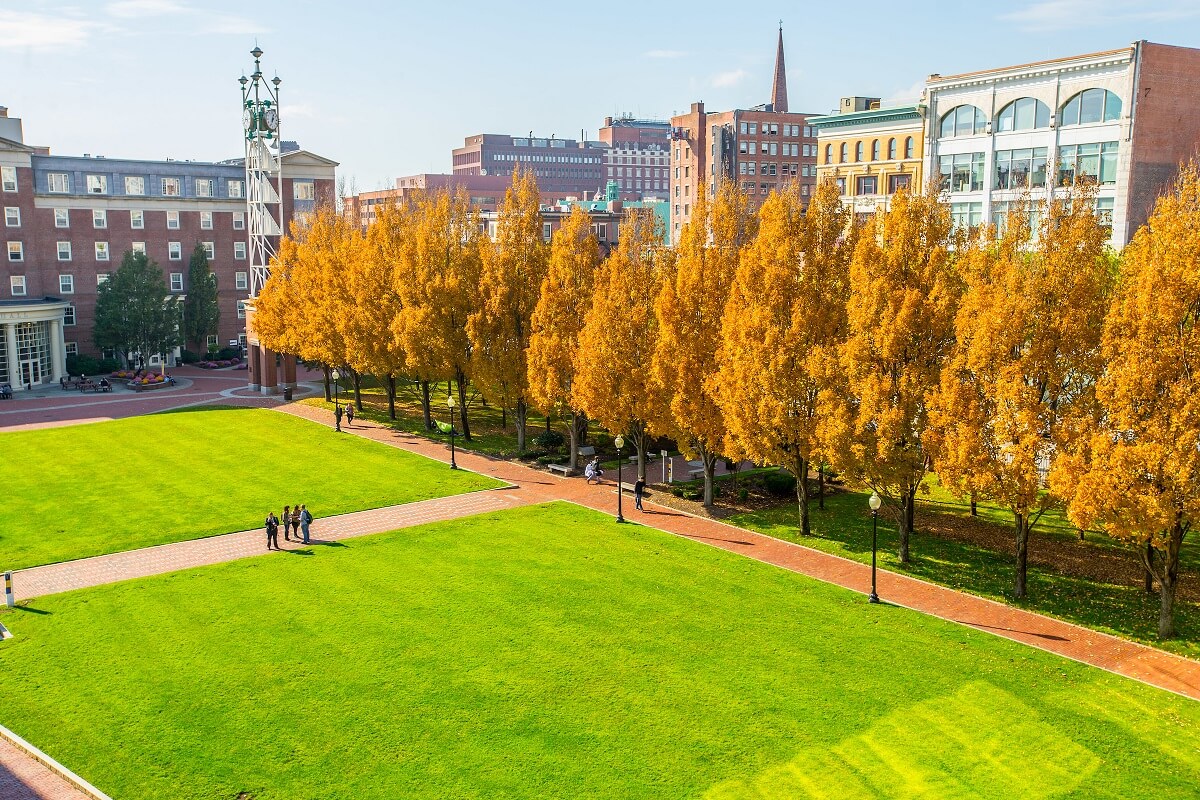 Help Them Build a Life They
'

ll Love