CFIT 50th Anniversary Gala
September 29, 2023
For a half-century, Johnson & Wales University's College of Food Innovation & Technology (CFIT) graduates have transformed the American food landscape as chefs, nutritionists, product developers, entrepreneurs, and thought leaders.
JWU continues to innovate and adapt to be at the forefront of the ever-changing food industry. Over the next 50 years, our graduates will continue to make their mark in redefining the economic, community, and ecological impacts of the food system.
On September 29, 2023, the university will celebrate its storied contributions to food education with a 50th Anniversary Gala that will include a special recognition of the life and work of food icon Jacques Pépin '10 Hon.
Invited guests include many high-profile food and media personalities (among those scheduled to attend include Lorena Garcia '00, '14 Hon. and Emeril Lagasse '78, '90 Hon.) as well as leaders from every facet of the food, beverage, and hospitality fields, tapping into the vast network of industry professionals JWU has built over the past several decades. In addition to JWU faculty, staff, students and alums, members of the JWU Epicurean Scholarship Society and food enthusiasts from across the Northeast will also be in attendance.
This memorable night will begin with a 5pm VIP cocktail reception with Chef Pépin and invited guests. Starting at 6pm, Gala attendees will experience the talents of alumni chefs and restaurateurs, current JWU faculty and students, and retired JWU faculty at food stations throughout the dynamic Culinary Arts Museum on JWU's Harborside Campus.
The evening festivities will include several auction opportunities, all with culinary themes:
Silent auction
Live auction of an original artwork created by Jacques Pépin
Event proceeds will support scholarships, travel, and educational experiences for CFIT students as they prepare to join a network of trailblazers in the food industry post-graduation.
EVENT LOCATION:
Culinary Arts Museum
315 Harborside Boulevard
Providence, Rhode Island 02905
Share your excitement about the Gala by using the #CFIT50 hashtag on social media.
VIP TICKETS: SOLD OUT
GENERAL ADMISSION: SOLD OUT



---
Sponsors
---
Mise en Place: 50 Years of CFIT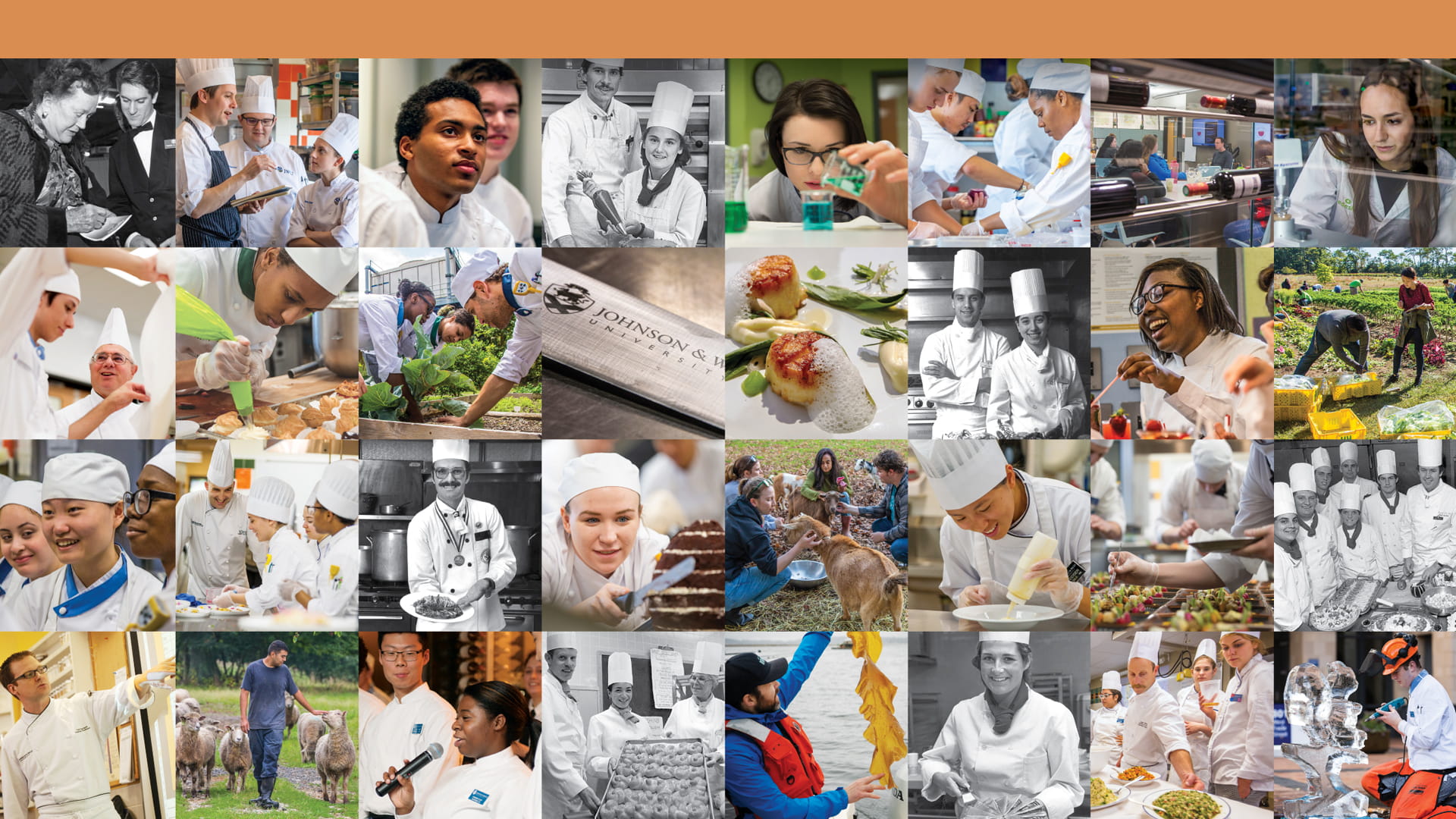 JWU's College of Food Innovation & Technology (CFIT) celebrates a golden anniversary as it looks to change the world with future-forward programs.
Discover the rich history — and bright future — of CFIT:
---
If you are unable to attend and are in a position to support the talented students studying in the College of Food Innovation & Technology (CFIT), consider making a gift today. Your donation will provide scholarships and financial aid directly to CFIT students, allowing them to pursue their passions at Johnson & Wales.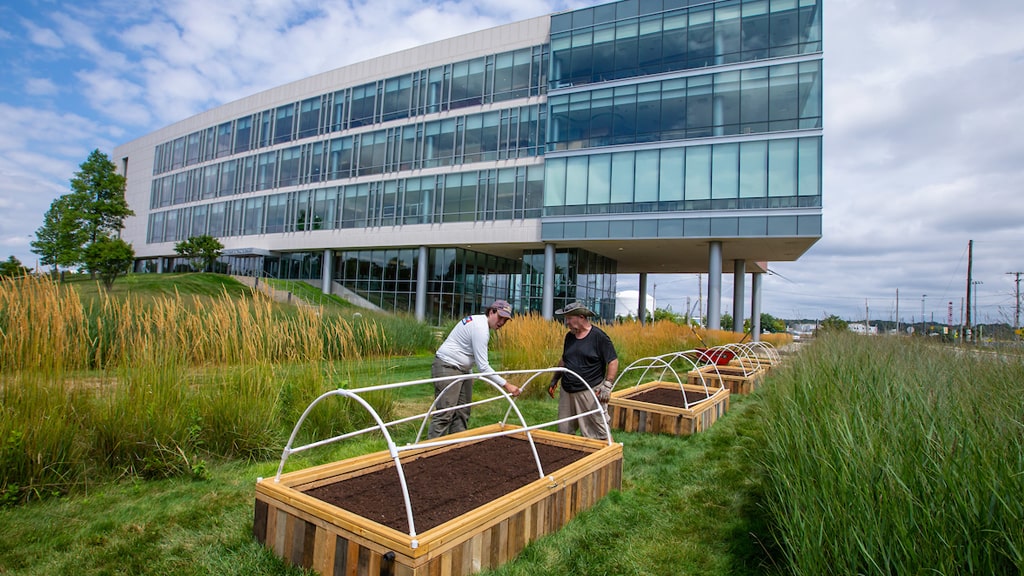 ---
Toggle

GALA BIO: JACQUES PÉPIN '10 HON.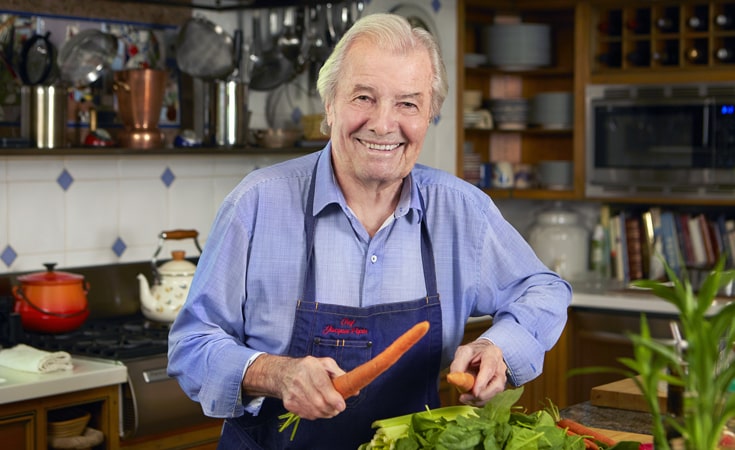 Born in 1935 in Bourg-en-Bresse, France, near Lyon, Pépin began an apprenticeship at 13 and subsequently worked in Paris, ultimately serving as personal chef to three French heads of state, including Charles de Gaulle.
After moving to the United States in 1959, Pépin first worked at Le Pavillon, an historic French restaurant in New York City. From 1960 to 1970, he was director of research and new development for Howard Johnson's. At the same time, he earned his bachelor's and master's degrees at Columbia University.
He is the author of 32 books. Pépin released his seminal text, "La Technique," in 1976 and his autobiography, "The Apprentice," in 2003. More recently, "Quick & Simple," published in 2020, offers classic and timeless recipes for polished and satisfying meals with minimal prep and cleanup. His newest work, the 2022 New York Times-bestselling "Art of the Chicken," celebrates the humble bird through stories, recipes and art.
Pépin is a former columnist for the New York Times, and his articles have appeared in countless food magazines. He is the recipient of honorary doctorate degrees from five American universities, including Johnson & Wales University, and was awarded France's highest civilian honor, La Légion d'Honneur, as well as the Chevalier des Arts et Lettres and the Mérite Agricole. He has received 16 James Beard Foundation Awards, including the Lifetime Achievement Award.
Pépin has a long history with Oceania Cruises. He has been Executive Culinary Director of Oceania Cruises since 2003, almost since the cruise line's inception, and is credited with helping it achieve its reputation for culinary excellence and style.
In 2015, Pépin received the American Public Television's Lifetime Achievement Award in November and the inaugural Julia Child Award. A longtime close friend of Julia Child, he starred with her in a PBS series called "Julia and Jacques Cooking at Home," which won both an Emmy Award and a James Beard Foundation Award in 2001.
For the past 35 years, Pépin has taught in the Culinary Arts Program at Boston University, and he served as dean of special programs at the International Culinary Center in New York City for 30 years. In 2016, he realized his dedication to culinary education by forming the Jacques Pépin Foundation with his daughter, Claudine, and son-in-law, Rollie Wesen. The Foundation partners with community kitchens that offer life skills and culinary training to adults with high barriers to employment.
Pépin continues to cook, teach, paint, write, play pétanque, make videos, and live with joie de vivre. In 2020, he began shooting an IACP award-winning video series, "Jacques Pépin Cooking at Home," with now more than 300 entries. His next book will be released in Fall 2023. Since 1975, he has called Madison, Connecticut, his home, and still resides there with his beloved dog Gaston, surrounded by friends and family.
Toggle

ALL-STAR CHEF LINEUP
The guest chefs at the Gala will be showcasing small bites.
Alumni Chef Tables
Champe Speidel '00, '16 Hon., Persimmon
Matt Varga '05, Gracie's/Ellie's
Kevin O'Donnell, Giusto/Mother
Santosh Shanbhag '09, Rasa
Ed Brylczyk '92, Dole & Baily
Robert Sisca '03, Bistro du Midi
Matt Jaffe '04, Capital Burger
Ashely Vanasse '11, Easy Entertaining
Andy Teixeira, Newport Vineyards
Pastry Chef Tables
Tab Volpe '11, Bistro du Midi
Colleen Kranich '18, Newport Vineyards
Jordan Pilarski '16, Ojai Valley Inn & Spa
Johnson & Wales University Clubs & Faculty Advisors
Cooking Asia
Pastry Arts Club
Club of Culinary Excellence
Culinaria Latina
Operation Peace Love Bread and BelGioioso
Retired Faculty Table
Rainer Hienerwadel '96, '04 MAT
John Dion '95
Kenny Wollenberg '84
George O'Palenick '82, '88 M.S./Louie Art in Ice (Ice Carving)
VIP Reception Chefs
Matt Britt '19 MED
Wyatt Maguire '03
Jeff Alexander '97, '19 MED
Val Molinelli '02, '08 MAT
Toggle

BOOK YOUR HOTEL
Plan Your Stay
32 Exchange Terrace, Memorial Blvd, Providence, RI
58 Weybosset Street, Providence, RI
191 Dorrance Street, Providence, RI
1 West Exchange Street, Providence, RI
100 Sabin Street, Providence, RI
90 Westminster Street, Providence, RI
11 Dorrance Street, Providence, RI
21 Atwells Avenue, Providence, RI
139 Mathewson Street, Providence, RI
5 Avenue of the Arts, Providence, RI
5 Exchange Street, Providence, RI