---
Cheryl Almeida
Professor and Department Chair
JWU Faculty Since 1995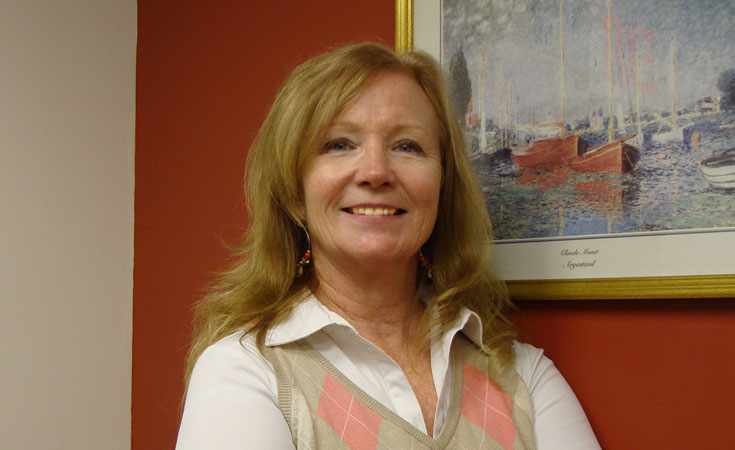 Cheryl Almeida, Ph.D., Chair, Department of Counselor Education, has a doctoral degree in Developmental and Educational Psychology from Boston College and has been a full-time faculty member in the Counselor Education program since 2011.

Almeida began her career as a case manager in a rehabilitation facility in 1978. In 1983, upon completion of her master's degree, she worked as a vocational rehabilitation counselor for an educational program for three years before moving into an administrative position.

Returning to teaching in 1995, Almeida has since been teaching psychology and counseling courses at JWU. She is an active member of the American Counseling Association and ACES, continues to take advanced courses and training to maintain her professional development in the counseling field, and has been integral in the development and facilitation of the M.S. in Counseling degree program.
Education
Ph.D., Boston College
M.A., Assumption College
B.A., College of Holy Cross
"Teaching our future counselors is my passion. In this turbulent time, counselor education is essential to provide our community with trained professionals who are prepared to meet the needs of those who are suffering, personally and emotionally.""
Courses
Practicum & Internship Clinical Faculty Supervisor
Counseling Across the Lifespan
Individual Counseling Theories and Techniques
Research Methods in Applied Counseling Settings
Toggle
Professional Affiliations
American Counseling Association
Association of Counselor Educators and Supervision
American Mental Health Association
Rhode Island Mental Health Association
North Atlantic Association of Counselor Educators and Supervisors