---
Jane Boyland
Associate Professor & Department Chair, The International Hotel School
JWU Faculty Since 1993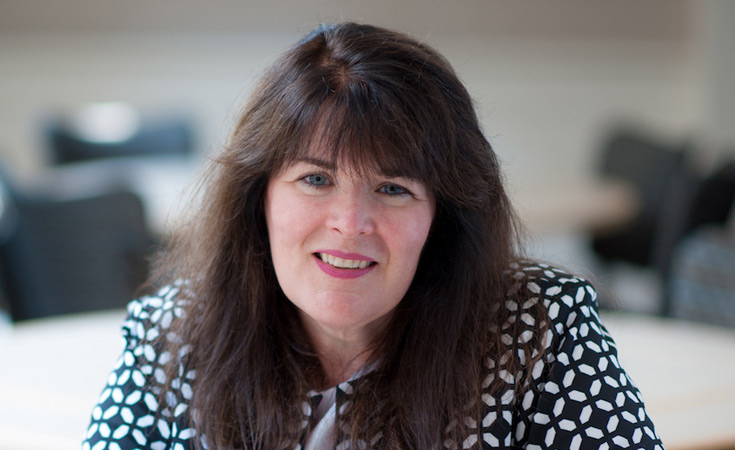 Jane Boyland is an Associate Professor who also serves as the department chair of The International Hotel School. Her passion is internationalization, whether it be for personal enrichment, becoming a better-informed global citizen or increasing her working knowledge of the competitive international environment of the hospitality industry. She has integrated this passion throughout her work at Johnson & Wales in all aspects of her teaching and research.

As a scholar, Boyland's interests include Gastro-Tourism and Hotel Development, and as a teacher she has focused on developing courses focusing on the international hospitality industry.

Boyland seeks to assist students in transitions from their roles as learners to actively engaged global citizens and provides them opportunities for doing so through travel experiences, collaborative industry projects and community service projects with international partner schools, social activities with students from other cultures, and scholarship.



Education
M.S., University of Massachusetts
B.S., University of New Hampshire
"I seek to assist our students as they transition from learners to actively engaged global citizens."
Teaching Interests
• Cultural Diversity
• Revenue Management
• Entrepreneurship

Scholarly Interests
• Gastro-Tourism
• Hotel Development

Courses
International Hotel Operations
Development and Management
Hospitality and Tourism Global Issues
Revenue Management
Hospitality Strategy Design and Execution Seminar
Toggle
Professional Affiliations
• Council on Hotel, Restaurant, and Institutional Education (CHRIE)
• Rhode Island Hospitality Association
• United States Association for Small Business and Entrepreneurship

Toggle
Honors And Awards
International Council on Hotel, Restaurant, and Institutional Education, Case Study Competition - First Place, 2015