---
Jim Brosnan
Professor
JWU Faculty Since 1993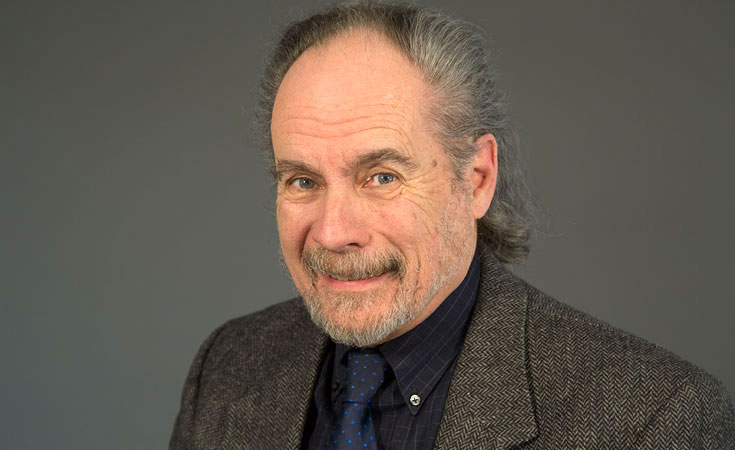 After graduating from the University of Massachusetts-Dartmouth, Professor Jim Brosnan started his educational career at a technical high school where for over 20 years he served as an English instructor, department chair, academic cluster supervisor, and academic/postsecondary coordinator. During this time, he earned a master's degree in English at Bridgewater State University and a CAES and Ph.D. at Boston College.

Prior to teaching at JWU, he taught at Bristol Community College in Massachusetts, Notre Dame College in New Hampshire, and the University of New England in Maine. At JWU, Brosnan served as the Director of the Honors Program for 17 years and taught Professional Communications and Research Methods at the Graduate School for 10 years. He was also an advisor for Skills USA, coaching a Club Business Procedures team to second place in national competition. Since 1997, Brosnan has served as the advisor to the Weybosset Hill Writers, a student creative writing group, and The Maze, the university's literary magazine. He also created the Technical Writing course at the university.

Brosnan is a published poet and short story writer whose first poetry and original photography collection, Nameless Roads, was traditionally published in 2019. He has had over 600 poems published in the United States, Ireland, Canada, Wales, India, Singapore, and the UK. Brosnan has given poetry readings in Massachusetts, Maine, and Pennsylvania.

He has served as the editor of The Leaflet, a 100+year old journal of the New England Association of Teachers of English, and was the editor of The Teacher As Writer from 2010-2020

Brosnan has been awarded two faculty fellowships for his poetry writing, the second of which focuses on geographic settings west of the Mississippi. The poems are based on his travel through thirty-nine states.

Outside of the university, Brosnan has chaired 19 evaluations for the New England Association of Schools & Colleges where he also served a three-year term as a Commissioner. He has also served on the executive board of the New England Association of Teachers of English (NEATE).

He has chaired the Writers Conference at Ocean Park (Maine) since 2004 and is a member of the Maine Poets Society, the Maine Writers & Publishers Alliance, and the New Hampshire Writers Project. Brosnan has given academic workshops throughout New England, Pennsylvania, and New Jersey for NEATE, TYCA, NHTE, and ATEG (an affiliate of the National Council of Teachers of English).

Education
Ph.D., Boston College
M.Ed., Bridgewater State University
B.A., University of Massachusetts at Dartmouth
"I spend a lot of time at writers' conferences, so I can impart what I learn as an active writer to my students."
Teaching Interests
Creative Writing
Poetry
20th Century Literature
Scholarly Interests
Poetry
Biographies of Writers
Courses
ENG3402 - Intermediate Creative Writing
ENG4403 - Advanced Creative Writing Workshop
ENG 2401 Introduction to Creative Writing
ENG 2401 Introduction to Creative Writing
ILS 2010 Modern Identities: 20th Century Literature & Beyond
LIT 3030 Studies in Poetry