---
Michael Budziszek
Professor
JWU Faculty Since 2010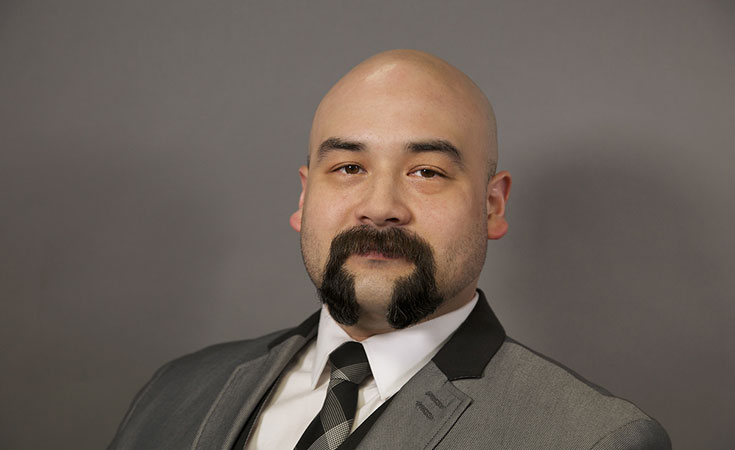 Michael Budziszek has an M.S. and Ph.D. in Biological Sciences, and his background is in plant molecular biology. He is a research scientist and has applied his skills as a researcher to both the scientific field and the field of teaching and learning.

Budziszek's current scientific research involves defining the roles that various cell wall synthase genes have on the development of the plant cell wall. He is also actively researching how students learn in order to better align his teaching style and attempt to create a more optimal environment for learning. He is a member of the College of Arts & Sciences Outcomes Assessment Committee (chair from 2014–16).

At JWU, Budziszek has assisted in the development of both the Physician Assistant (PA) and Biology programs. He is also the advisor to the Arts in Sciences Club, where students use scientific protocols to produce artwork. In the future, Budziszek hopes to engage Biology students in scientific research endeavors.
Education
Ph.D., Biological Sciences, University of Rhode Island
M.S., Biological Sciences, University of Rhode Island
B.S., Biological Sciences, University of Rhode Island
"I teach biology, botany, life sciences and molecular biology. I also build hydroponic systems and keep vertical gardens"
Scholarly Interests
Bochemistry, Biology, Botany, Chemistry, Environmental Sciences, Genetics, Molecular Biology, Nutrigenomics Organic Chemistry, Sustainability, Targeted Gene Transformation
Courses
SCI 1005: Introduction to Botany
SCI 1010: Environmental Science
SCI 1015: Introduction to Life Science
BIO 1011: General Biology (Cellular)
BIO 1015: General Biology Lab (Cellular)
Toggle
Professional Affiliations
American Association for the Advancement of Science, 2005–present
National Science Teacher Association, 2010–present
American Chemical Society, 2010–present
National Association of Biology Teachers, 2015–present
New England Educational Assessment Network, 2012–present

Toggle
Publications
"Immuno and Affinity Cytochemical Analysis of Cell Wall Composition in the Moss Physcomitrella patens," Frontiers in Plant Science, 2016. Authors: Elizabeth Berry, Alison Roberts, Tess Scavuzzo-Duggan, Mai Tran, Michael Budziszek and Christos Dimos
"Knocking Out the Wall: Protocols for Gene Targeting in Physcomitrella patens," The Plant Cell Wall: Methods and Protocols (Humana Press, 2011). Editor: Zoë A. Popper. Authors: Alison Roberts, Michael Budziszek, Christos Dimos, Chessa Goss and Virginia Lai.