---
Kathryn Burke
Assistant Professor
JWU Faculty Since 2022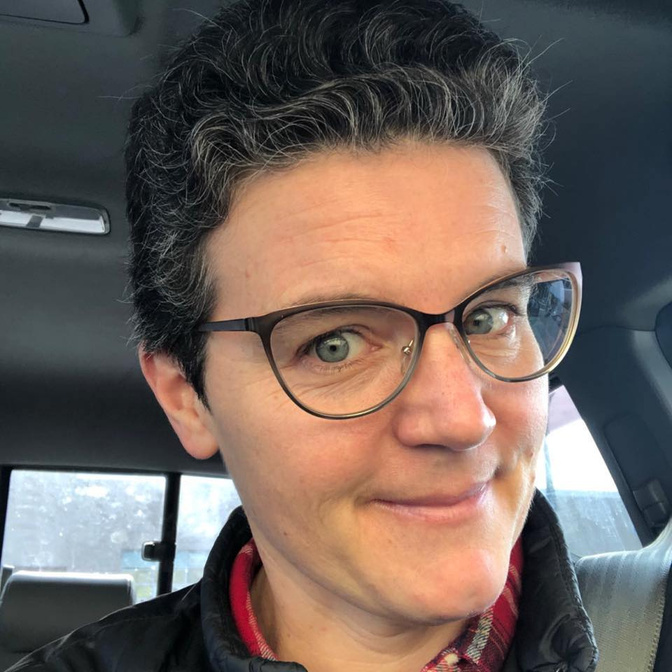 Kate Burke, OTD, OTR/L worked in skilled nursing and acute rehabilitation for twenty-two years before transitioning to teaching at JWU. During that time, she specialized in working with older adults and frequently supervised fieldwork students. Burke has extensive experience treating adults with neurological injuries, complex medical and/or cardiac conditions, as well as those who have sustained significant physical trauma. Looking ahead to a career in academia, she completed her post-professional doctorate in 2021 with a Capstone research study about emerging-practice fieldwork. Burke believes that occupational therapy has a larger role to play in addressing social determinants of health and that emerging-practice fieldwork is a means of expanding the role of occupational therapy in community-based wellness.
Education
Occupational Therapy Doctorate, University of St. Augustine for Health Sciences
BS Occupational Therapy, Worcester State University
"Occupational therapy is where science, creativity, and compassion collide." Jessica Kensky
Teaching Interests
Burke is passionate about teaching students the foundations of occupational therapy. Kate is particularly interested in using technology and high-impact practices in the classroom to engage learners. She is excited to mentor students through their community-based Capstone projects.
Scholarly Interests
Burke's personal professional goal is to help OT (Occupational Therapy) practitioners feel comfortable and competent addressing sexuality in their practice. To this end, she has done several presentations and guest lectures on this topic. She is currently developing a continuing education course for OTs focused on theoretical models and treatment approaches that can be used to address sexual health through occupation.
Courses
OTD7130: Assessment & Theory Lab
OTD7160: Human Conditions I
OTD8360: Occupational Therapy Practice III Lab
Toggle
Extra Curricular Roles
Outside of her work roles, Kate is a mom to two teenagers, an avid reader, a crafter, and a gardener. Burke is looking forward to getting more involved with student and faculty activities here at JWU.

Invited Speaking Engagements:
2022
• AOTA Annual Conference-San Antonio, TX
o Conversations That Matter - Emerging-practice Fieldwork for OTA Students
• Bristol Community College - New Bedford, MA
o Academic Lecture Series
• Virtual Geriatric Therapy Summit
o Talking About Sex with Rehab Clients
• Regis College - Weston, MA
o Models for Addressing Sexuality in OT Practice
2021
• University of St. Augustine for Health Sciences
o Capstone defense - Emerging-practice Fieldwork for OTA Students
• The Uncommon OT Podcast
o Emerging-practice Fieldwork
• Regis College - Weston, MA
o Models for Addressing Sexuality in OT Practice
2020
• AOTA Annual Conference-Boston, MA
o Occupation-based Treatment Kits for Acute Rehab
• Regis College - Weston, MA (virtual)
o Models for Addressing Sexuality in OT Practice