---
Sheri Ferland
Assistant Professor
JWU Faculty Since 2021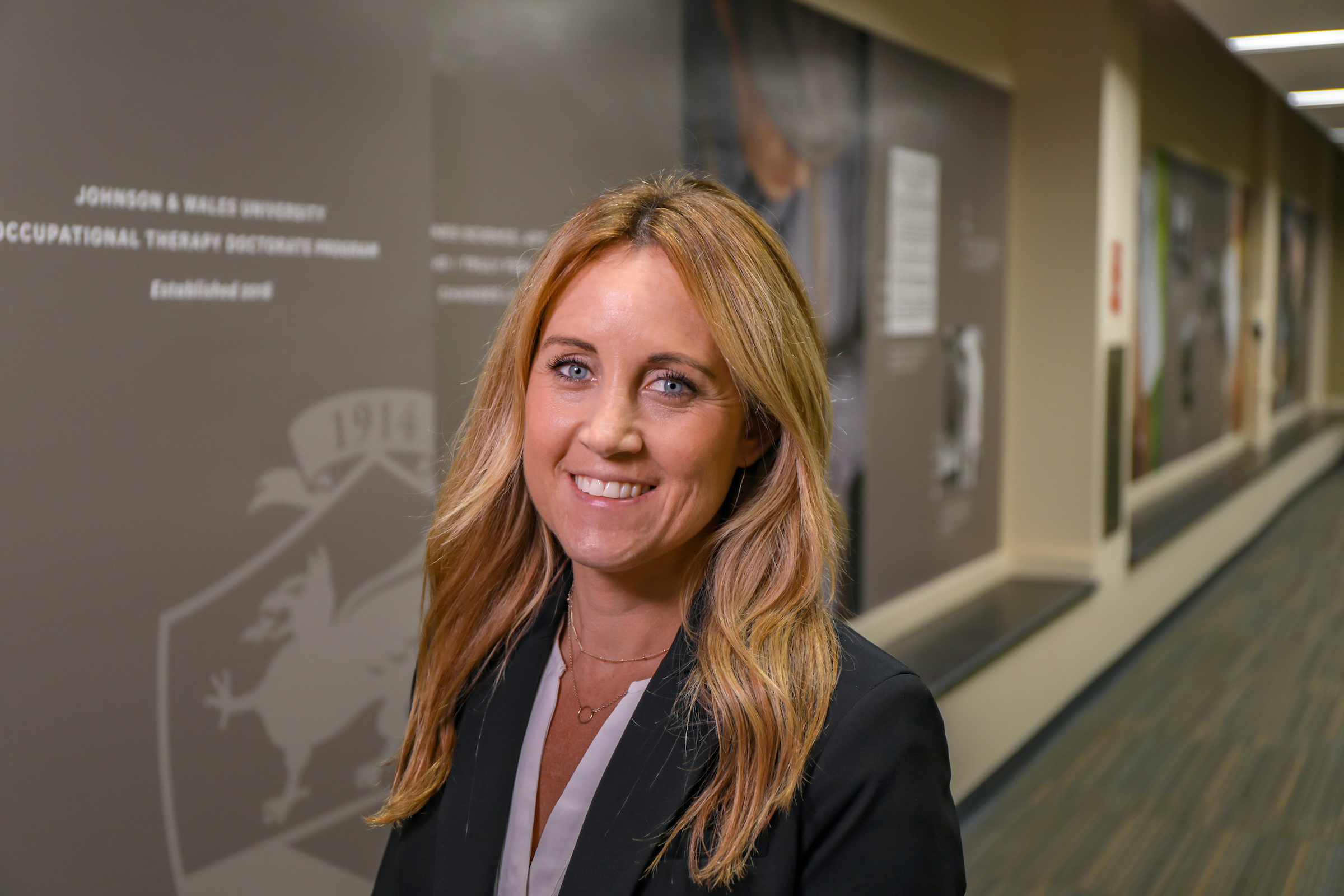 Sheri Ferland, OTD, OTR/L, has over sixteen years of clinical occupational therapy experience in acute rehabilitation and home health settings. Her clinical experience includes physical dysfunction, neurologic rehabilitation, and geriatric conditions. She also has significant managerial experience in home health.
In 2011, Ferland earned her Post-Professional Doctorate in Occupational Therapy from Boston University. She was able to bring her clinical skills into the classroom serving as an adjunct professor there for several years before joining the Occupational Therapy program at JWU.
Education
OTD, Boston University
B.S./M.S., Occupational Therapy, University of New Hampshire
"It is my goal as an educator to provide opportunities for students to touch and feel the curriculum by providing real life context and facilitating an interactive approach to learning."
Teaching Interests
Her interests include her clinical specialty areas of physical and cognitive rehabilitation, healthcare management, interprofessional collaboration, and interactive teaching.
Scholarly Interests
As a clinician Ferland has developed a strong passion for working with and improving the quality of life of clients living with Parkinson's disease.  Program development is a scholarly interest and includes exploring opportunities within the community to deliver effective wellness programming to those with Parkinson's disease and other chronic illnesses. In addition, she is very interested in role-emerging practice areas and problem-solving how fieldwork students can collaborate with non-traditional fieldwork sites to deliver useful services to members of the community.
 

Courses
OTD8250: Occupational Therapy Practice II
OTD7260: Human Conditions II
OTD7190: Research I
OTD7160: Human Conditions I
OTD7110: Kinesiology
OTD8340: Teaching & Learning
Toggle
Extra Curricular Roles
In addition to her role as faculty member, Ferland joined Rock Steady Boxing in East Greenwich, RI in 2021 as a fieldwork educator for level I and level II OT students.  She is LSVT BIG certified as well as a certified Rock Steady Boxing Coach.  
 
She is a member of the College of Health & Wellness Outcomes and Assessment Committee