---
Mark Harvey
Associate Instructor
JWU Faculty Since 2005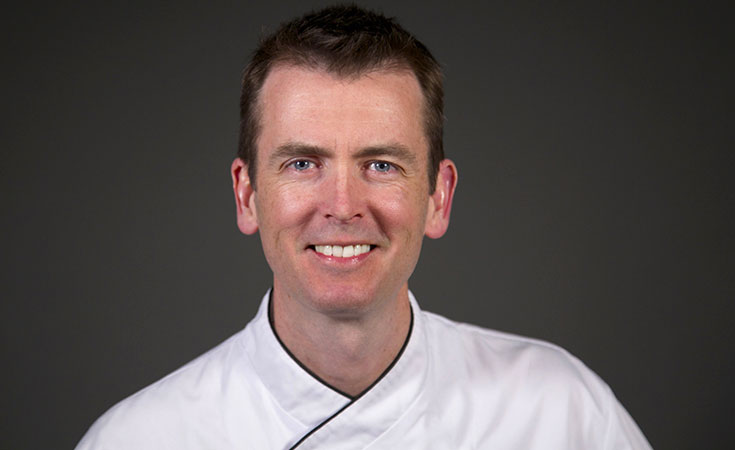 Born and raised in Bermuda as a 3rd generation Bermudian. I attended college in Hyde Park NY at the Culinary Institute of America. I live in Massachusetts with my wife, two children and our two puppies, Murphy and Marshal. I have many food memories with family members through the years, which always take me back in time.

I have been teaching at Johnson & Wales University for 18 years and I am looking forward to many more. I work with both Culinary and Baking & Pastry classes and enjoy being a part of the student experience; when they also have those 'aha' moments and form their own food related memories.

Baking is my thing, with naturally leavened bread, croissants and baguettes being at the top of the list. But, I still enjoy cooking as well. I consider both aspects to be flip sides of the same coin and try to impress upon my students to embrace that ideal whenever they can, so they don't pigeon hole themselves into thinking they can only do one or the other.

In today's Industry, it is important for the students to realize that they will need to wear many hats, so I always try to make them aware of what their potential is.
Education
AOS, Culinary Institute of America
" I believe food connects us all, from the humble chocolate chip cookie all the way up to 10 course dinners, and feel privileged to be a part of a student's journey.
"
Courses
BPA1740 Artisan Bread & Viennoiserie II
CUL2610 Basking & Pastry Concepts for Culinary Operations