---
Jeremy Houghton
Associate Professor
JWU Faculty Since 1997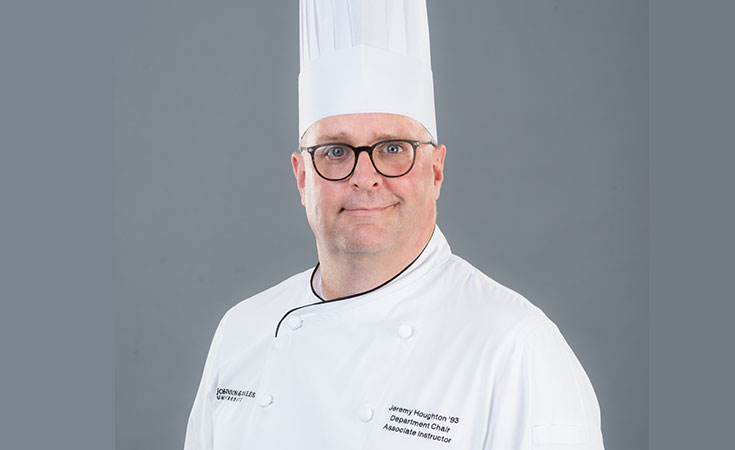 Prior to teaching, Jeremy had worked as a chef and/or manager in the foodservice field in Alaska, New Mexico, Massachusetts, Rhode Island, Florida, New York, North Carolina and Virginia.
He has researched wine in Sonoma Valley, Napa Valley, France, and Germany.
Chef Houghton has owned his own consulting company and has consulted to open four successful restaurants in North Carolina. He has owned his own personal chef business for NASCAR drivers, celebrities and entrepreneurs throughout the east coast. He has taught programs in Europe and Singapore on topics from Wine in America to Western Cooking. He also works on a contract bases with the Sommelier Company out of California doing virtual wine, bourbon, and spirit tastings across the United States.
Education
MBA, business Administration, Johnson & Wales University
B.S, Food Service Management, Johnson & Wales University
A.S., Culinary Arts, Johnson & Wales University
Courses
CUL1320 Elements of A la Minute Cooking
CUL1410 Contemporary Cooking & Leadership Functions