---
Debbie Howarth
Professor, Faculty Director of Business Accreditation
JWU Faculty Since 2004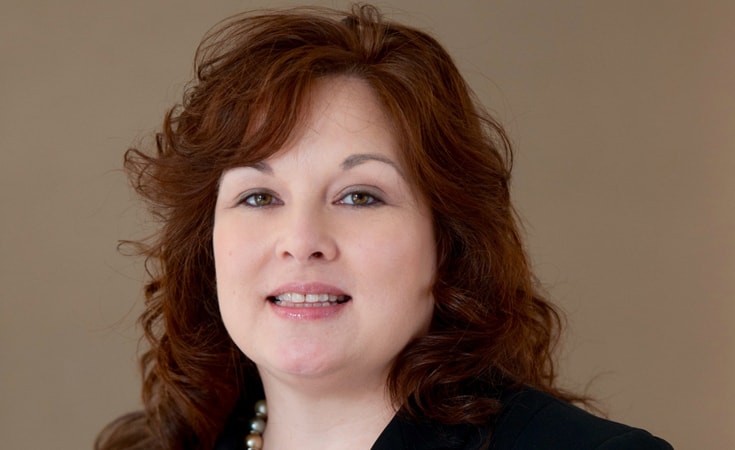 Debbie Howarth is the faculty director for business accreditation and a professor in the Department of Marketing. Previously she was the interim assistant dean for the College of Business. Before joining the College of Business, Debbie taught sales, marketing, and technology courses for 16 years in JWU's College of Hospitality Management. Before that she taught marketing, advertising, and business communications courses for the Division of Business, Humanities, and Social Sciences at Massachusetts Bay Community College.

Debbie brings to the college more than 15 years of experience in the retail, healthcare, and hospitality/tourism industries, including having held management positions in hotel sales & marketing, and operations.

In addition, she has served on the board of directors for several business and hospitality associations, as well as advisory and steering committees in the hospitality and tourism industries.
Education
Ed.D., Curriculum and Teaching: Educational Media & Technology, Boston University
M.H.A., Hospitality Administration, University of Nevada
B.S., Small Business Management, University of Vermont
"My areas of expertise include sales, marketing, advertising and information technology. I am experienced in developing relationships between the university, its students, and the business community."
Courses
MRKT 5500: Strategic Marketing (Graduate Program)
MRKT 3050: Contemporary Sales in the Global Economy
MRKT 3005: Brand Marketing
MRKT 1001: Marketing Foundations
Toggle
Professional Affiliations
American Marketing Association, 2020-present
Hospitality Sales & Marketing Association International, 1995-present
Faculty Membership/Past President of Two Chapters, Board of Directors, Treasurer
Teaching English to Speakers of Other Languages (TESOL), 2010-present

CERTIFICATIONS:
1998: Hospitality Sales and Marketing Association International Certified Hospitality Marketing Executive
2010: Boston University Program Planning, Management, Monitoring & Evaluation (P-PMME) Graduate Certificate
2014 (Expires 2024): Hospitality Sales and Marketing Association International Certified Hospitality Digital Marketer

Toggle
Publications
Dunn, K. & Howarth, D. (2019). HSMAI Insights: Marketing evolution – attribution and analytics best practices from the field. December 6, 2019.
Howarth, D.C. (2017). An Analysis of Pathway Programs and Social Integration in the Retention of International Chinese College Students: A Case Study Approach. Boston University, ProQuest Dissertations Publishing, 2017. 10278901.
Howarth, D.C. (2017). "Chinese College Students, Pathway Programs & Social Integration Persistence Study," 2017 TESOL Doctoral Research Forum., Seattle, WA.