---
Estelle Lebeau
Professor
JWU Faculty Since 2016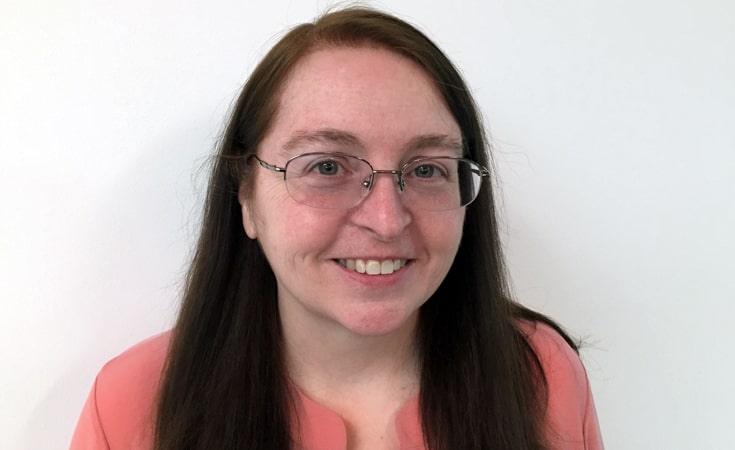 It was during Professor Lebeau's doctoral work at the University of North Carolina that she discovered her passion for teaching undergraduate students. She was fortunate to have the opportunity to serve as a chemistry lecturer during her post-doctoral fellowship at Johns Hopkins University in 1998. By then, she knew teaching chemistry was a career that would bring a lot of satisfaction.
Lebeau spent the first 16 years of her career at Central Michigan University, teaching both undergraduate and graduate students. She has published the results of her research in professional journals with some of her research students as coauthors.

Although Lebeau enjoyed the one-on-one mentoring relationship she had with her lab students, she feels inspired by undergraduate students in the classroom. She has conducted research in the area of chemical education and continues to strive to put the best learning practices into action in the classroom to achieve great student learning outcomes. She joined the faculty at Johnson & Wales University in 2016 and hopes her tenure will allow her to inspire and train the next generation of science students.
Education
Ph.D., Chemistry, University of North Carolina
B.S., Chemistry, Bates College
"I have conducted research in the area of chemical education and continue to strive to put the best learning practices into action in the classroom."
Courses
CHM3200: Analytical Chemistry
CHM 1011: General Chemistry I
CHM 1015: General Chemistry I Laboratory
CHM 1022: General Chemistry II
CHM 1025: General Chemistry II Lab
Toggle
Publications
Inorganic Chemistry, "Electronic Structure of the Water Oxidation Catalyst, cis,cis-[(bpy)2(H2O)RuIIIORuIII(OH2)(bpy)2]4+, The Blue Dimer," 2012. Authors: Estelle Lebeau, Jonah Jurss, Javier Concepcion, Thomas Meyer, Joseph Templeton, et al.
The Midland Chemist, "Students Shine During Project SEED 2008" (American Chemical Society, Midland Section), 2009. Author: Estelle Lebeau
"Active Learning in General Chemistry II and Survey of Chemistry" 250th American Chemical Society National Meeting, 2015 Author: Estelle Lebeau
"Synthesis and Characterization of a cis-directed 4-electron/4-proton Transfer Agent Precursor" American Chemical Society National Meeting, 2014 Author: Estelle Lebeau
Toggle
Honors And Awards
2020 National Science Teaching Assoc. Technology Award
Scholarship America's 2022 Course Hero Teaching Grant