---
John Maas
Associate Professor
JWU Faculty Since 2006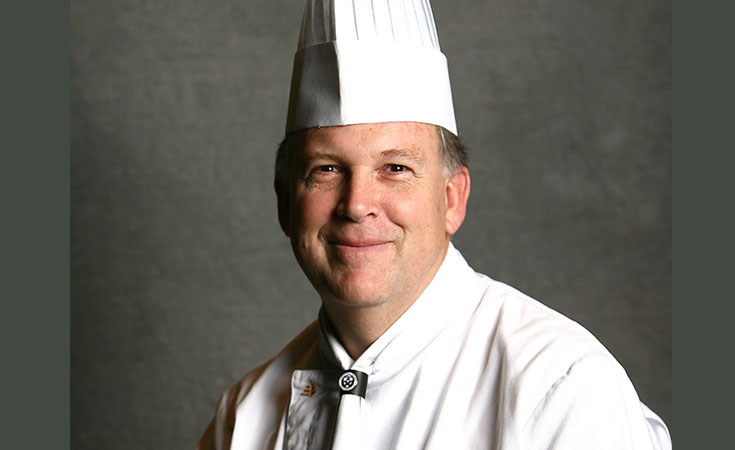 Upon graduating from Loyola University with a bachelor's degree in accounting, John Maas began his professional career in the tax division of Arthur Andersen & Co. He achieved his CPA certificate and was licensed in the State of Maryland. He subsequently served as chief financial officer of an electronics company with facilities in Baltimore, Maryland and Puerto Rico.

In 1992, Maas decided to combine his financial and manufacturing skills with a love of baking and pastry. Accordingly, he attended Baltimore International College, and in 1993 graduated with an associate degree in professional baking and pastry. Upon graduation, he started a successful wholesale pastry operation in Baltimore, supplying a wide range of restaurants and caterers as well as corporate and individual clients. Among the unique assignments was a cake made for Pope John Paul II during his visit to Baltimore.

After selling the business in 1998, Maas returned to the classroom as an instructor at Scottsdale Community College and Baltimore International College. In July 2001, he took the position of executive pastry chef/bakeshop manager at Princeton University. The Princeton University Bakeshop was responsible for supplying the various units operated by Dining Services, including residential dining, catering operations and retail operations.

Maas joined the faculty of JWU Charlotte in 2006. While at JWU, he completed his master's degree in hospitality administration from the University of Nevada, Las Vegas. He has also maintained his CPA license and is currently licensed in the State of North Carolina.
Education
M.A., Hospitality Adminstration, University of Nevada, Las Vegas
B.A., Accounting, Loyola University
A.A.,Professional Baking & Pastry, Baltimore International College
"The Wildcat Way
Pride, Courage, Character, Community"
Scholarly Interests
Frozen Desserts
Supply Chain Management
Continuous Process Improvement

Courses
BPA1701 Foundations of Baking & Pastry
CUL2610 Baking & Pastry Concepts for Culinary Operations
Toggle
Professional Affiliations
Certifications:
Certified Public Accountant (CPA), State of North Carolina, State of Maryland
Certified Executive Pastry Chef (CEPC), American Culinary Federation
Certified Culinary Educator (CCE), American Culinary Federation

Professional Memberships:
North Carolina Association Certified Public Accountants
Research Chefs Association
Institute of Food Technologists