---
Deana Marzocchi
Associate Professor
JWU Faculty Since 2009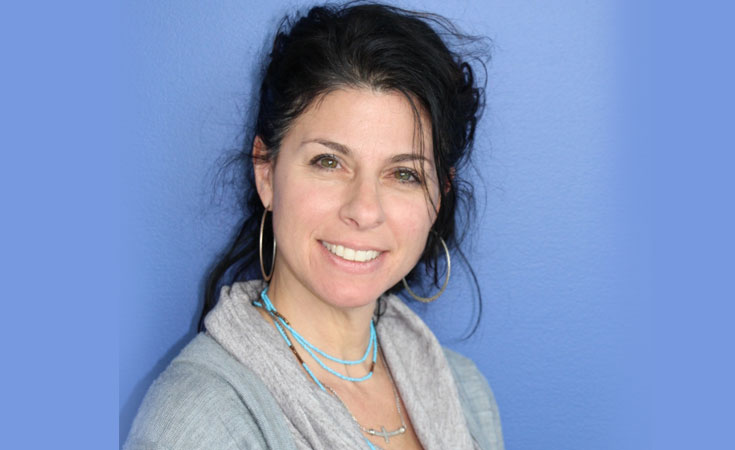 Deana Marzocchi is an experienced creative professional specializing in an innovative yet traditional graphic design style. She is an Associate Professor of graphic design at Johnson & Wales University (JWU) and also serves as the Design Department Chair.

Marzocchi's area of expertise is branding and print design. Academically, she takes a special interest in experiential education. She has been working extensively with design students in the Design Team I and II courses that focus on authentic learning experiences, which pair students with community organizations.

Another area of interest is building and expanding the curriculum of the JWU Design Department, which includes keeping the curriculum relevant and current with industry trends. Creating partnerships with the greater community, both in the private and nonprofit sectors, is an important part of Marzocchi's plan.

Outside of her position at JWU, Marzocchi has a diversified portfolio of freelance graphic design clients, but her specialty is restaurant and food service marketing. Her creative passion spans many mediums, including painting and drawing. Her greatest joy is sharing time with her husband, children, step-children, and crazy dogs — Alice & Bella.



Education
M.S., Information Systems Science, Salve Regina University
B.S., Financial Management, Salve Regina University
B.A., Art Education, Rhode Island College
"My specialty is in teaching the experiential education courses that are offered in the Design department. In these courses, students meet with clients, develop project briefs, and go through all the phases of design and then execute their final designs such as logos, digital assets, print peripherals, websites, video, and more. This authentic learning experience helps students be prepared for their career in the Design field."
Scholarly Interests
Branding
Designing for Nonprofits
Print Design
Restaurant Marketing
Courses
Design Team I
Design Team II
Editorial & Publication Design I