---
Eileen Medeiros
Professor
JWU Faculty Since 2002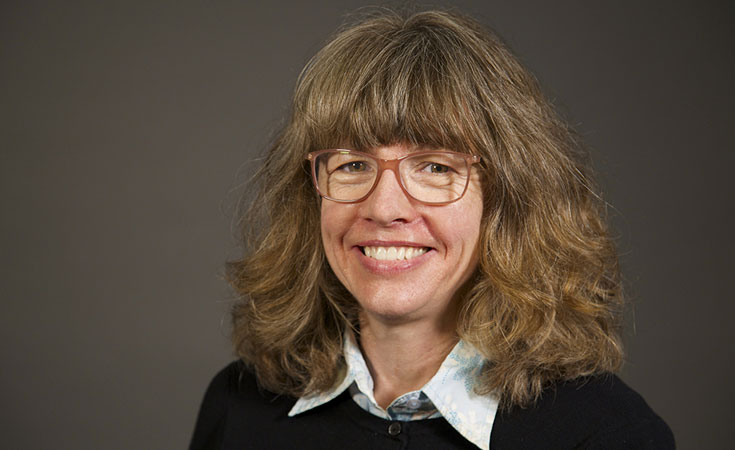 When she was in the seventh grade, Eileen Medeiros attended a graduation party for her neighbor who had just completed her doctorate. Medeiros said to her mother that day, "One day, I'm going to get one of those and teach in a unversity."

And here she is.

Medeiros's intention was to enter a doctoral program immediately after completing her undergraduate degree. However, after she completed her master's degree, she took a break from formal schooling to teach in an adult literacy center. Yet, even during this time she continued to work in the university setting, both as an adjunct instructor and a campus minister. Eventually, Medeiros realized that her calling was to the campus in a teaching capacity and she returned to graduate school at 35 to complete her doctorate.

In addition to her teaching responsibilities here at JWU, Medeiros also directs the university's Writing and Speaking Program.

In this capacity, she oversees the student-run JWU Writing Lab, leads the Literacy in the Disciplines Committee, and coordinates both the Faculty & Staff Writing Consultants and the Student Writing Consultants programs.
Education
Ph.D., English/Rhetoric & Composition, University of Rhode Island
M.A., English/American Literature, University of Rhode Island
B.A., University of Connecticut
"I find that a lot of students here at JWU know what they want to do, and that makes my job easier, because I can say, 'In your field as a...' That gives me more clout in the classroom."
Courses
ENG1020 Rhetoric & Composition I
ENG1021 Rhetoric & COmposition II
ENG2010 Introduction to Technical Communication
RSCH3020 Honors Research Seminar
ENG3030 Introduction to Food Writing
Toggle
Publications
"Rhetoric(al) Matters," Teacher as Writer, 2014. Editor: James Brosnan. Author: Eileen Medeiros
"The Bird," Teacher as Writer, 2014. Editor: James Brosnan Author: Eileen Medeiros