---
Valeria Molinelli
Senior Instructor
JWU Faculty Since 2009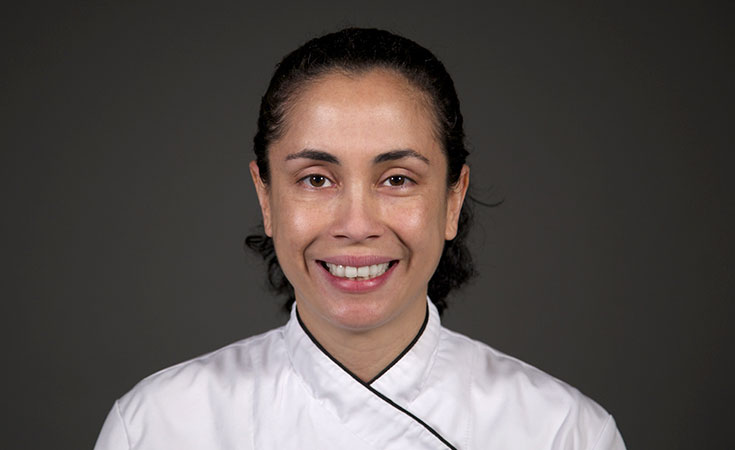 Born in Peru, Valeria Molinelli moved to the United States in 1998 to begin her career in culinary arts. During her training years, she completed internships in Ireland and Asia, as well as worked in restaurants and hotels in Peru and the United States. In addition, she has worked in the front of the house, research and development (R&D), catering, event planning and as a private chef.
To validate her culinary and teaching background, she earned a master's degree in Arts of Teaching and a Certified Executive Chef certification.
Molinelli works in the summer as executive chef for The Flavor Experience, an exclusive food & beverage conference that brings in more than 600 guests from large food corporations as well as corporate chefs, marketers and sales representatives.
Education
M.A.T, Johnson & Wales University
B.S., Culinary Arts, Johnson & Wales University
A.S., Johnson & Wales University