---
Jonathan Noel
Associate Professor
JWU Faculty Since 2017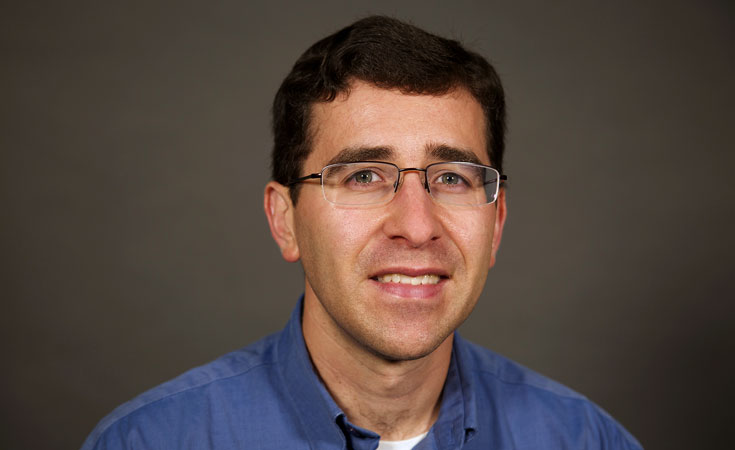 About Jonathan
Dr. Jonathan Noel's first exposure to public health was during an internship with the Connecticut Department of Public Health. For a summer, he assisted with the development of a plan to counteract pandemic flu. Noel — an undergraduate at the time — offered advice that could impact thousands, hundreds of thousands, and even millions of lives.

After that internship, he was hooked. Noel's public health career has gone in many directions since that first encounter, but he has never gotten over the awe that a single decision made by only a few individuals can influence the lives of so many.

After finishing his undergraduate degree, Noel enrolled in a Master of Public Health program. There, he was involved in alcohol- and substance use-related projects. The most influential project was evaluating alcohol marketing shown on television. Determining how corporations market dangerous consumer products became a serious research interest of Noel's, and he has since completed numerous research projects that evaluated how marketing influences alcohol use and what policies are most effective are mitigating those effects.

Although Noel has spent the majority of his time researching alcohol and alcohol policy, his research interests vary widely and have included tobacco, illicit drugs, environmental health, cancer, maternal and child health, mental health, behavioral addictions, gender studies, disabilities, worker safety, and the social determinants of health.

Noel uses his diverse background and experiences in combination with modern teaching techniques, such as team-based learning, project-based learning, and inquiry-based learning, to teach the next generation of health science and public health professionals.

Education
Ph.D., Public Health (Social and Behavioral Sciences), University of Connecticut
M.P.H., Public Health, University of Connecticut
B.S., Molecular & Cellular Biology and Biological Sciences, University of Connecticut
"I want our students to think, be creative, and apply what they have learned in the classroom to real-world situations. "
Teaching Interests
Addiction, Mental Health, Marketing, Social Media, Health Policy, Chronic Disease, Epidemiology
Scholarly Interests
Social Epidemiology
Policy
Addiction
Mental Health
Research Methods
Biostatistics

Courses
HSC4900: Data and Evidence in Health: Research Capstone
HSC4100: Health Policy, Ethics and the Law
HSC2400: Research Methods for Health Science
HSC1100: Determinants of Health
HSC1010: Introduction to Health Professions
Toggle
Professional Affiliations
Rhode Island Public Health Association
Massachusetts Public Health Association
Kettil Bruun Society for Social and Epidemiological Research on Alcohol
American Public Health Association
Connecticut Immunization Coalition
Connecticut Public Health Association
Toggle
Publications
Noel JK. Using Social Media Comments to Reduce Alcohol Purchase Intentions: An Online Experiment. Drug Alcohol Rev. 2021. Accepted. doi: 10.1111/dar.13262
Noel JK, Lakhan HA. Changing alcohol cravings using social media comments. Subst Use Misuse. 2021;56(3):377-87. doi: 10.1080/10826084.2020.1868518.
Noel JK, Lutz TM. Measuring sex, gender, and sexual orientation in national disease surveillance systems: a pilot study. J Sex Res. 2020;57(8):987-96.
Noel JK. Alcohol marketing policy and advertising exposure in low and middle income Latin American countries. Drugs: Education, Prevention and Policy. 2020;27(6):479-87.
Noel JK, Sammartino CJ, Rosenthal SR. Exposure to digital alcohol marketing and alcohol use: A systematic review. J Stud Alcohol Drugs. 2020;Suppl 29:57-67.
Noel JK. Associations between alcohol policies and adolescent alcohol use: A pooled analysis of GSHS and ESPAD data. Alcohol Alcohol. 2019;54(6):639-46.