---
Terry Novak
Professor
JWU Faculty Since 1999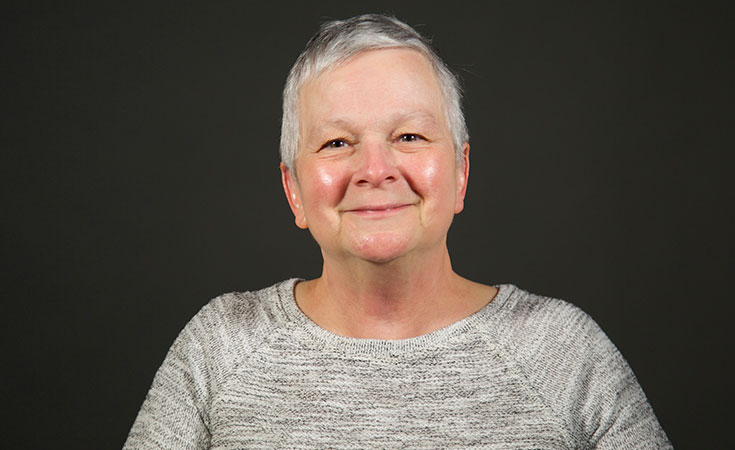 When she joined the faculty of Johnson & Wales University in fall 1999, Terry Novak brought with her a love of teaching, literature and language that has intensified with each passing year.

Prior to her career at Johnson & Wales, Novak taught as a lecturer at the University of Nevada, Las Vegas, where she also earned her Ph.D. in American literature, with an emphasis on pre-19th century African-American literature and women's literature, and as an instructor at Pepperdine University, where she earned her master's degree in English and American Studies.

Novak's work at Johnson & Wales has included teaching in the Collaborative Learning Program, teaching literature, composition, and communication skills classes, and advising the Newman Club and the Black Student Alliance.
Education
Ph.D., English, University of Nevada, Las Vegas
M.A., English, Pepperdine University
B.A., English, Notre Dame College
"There's so much you can find out about people psychologically through literature — and so many things about the human condition"
Courses
ENG1020: Rhetoric and Composition I
ENG1021: Rhetoric and Composition II
ENG1030: Communication Skills
LIT2030: African-American Literature
ILS2010: Modern Identities: 20th Centure Literature and Beyond
RES1010: Introduction to Race and Ethnicity in the United States
Toggle
Professional Affiliations
Northeast Modern Language Association, 2010-present
Modern Language Association, 1993-present
Society for the Study of American Women Writers, 2002-present
Member and Committee Chair
Atlantic Center for Learning Communities, 2000-present
Co-Director