---
Scott Palmieri
Professor & Department Chair
JWU Faculty Since 2001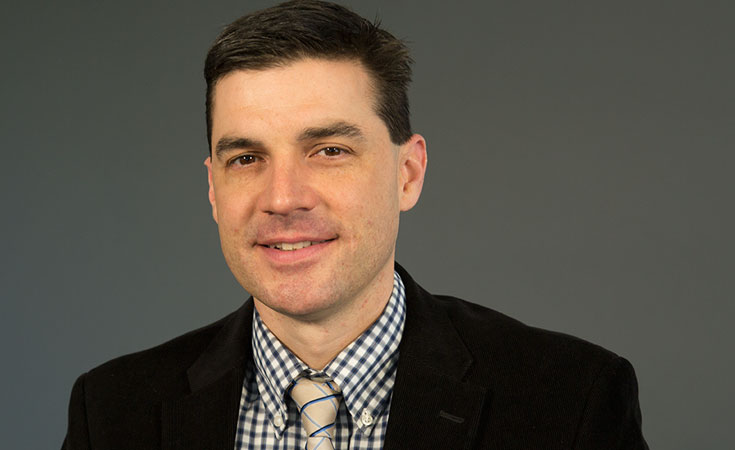 Whether through the description of a dramatic baseball game or the lines of a Robert Frost poem, Scott Palmieri has always loved the power of words. More specifically, he has loved how stories and poems can bring to life what is so difficult to express in our everyday lives.

Teaching Sports in Film & Literature connects to his time as a college baseball player, which allowed sports to lead him to the academic life. The course The Working Life is an extension of Palmieri's dissertation, which was devoted to examining work literature, specifically the work poetry of Philip Levine.

Palmieri is ever grateful for his work in his career at Johnson & Wales University, where he teaches a variety of writing and literature courses. His teaching is enriched by his experience as a writer. His poetry has been published in such academic and/or literary journals as Teacher as Writer, The Alembic, The Leaflet and The Maze. His sports literature has been published in Aethlon, Hobart and Sport Literate. Since 2014, Palmieri has served as department chair of JWU Providence's English department.
Education
Ph.D., Salve Regina University
M.A., University of Rhode Island
B.A., Providence College
"Teaching [the JWU class] Sports in Film & Literature connects to my time as a college baseball player, which allowed sports to lead me to the academic life."
Courses
ILS 2090: The Working Life
ILS 4176: Sports in Film and Literature
ILS 2010: Modern Identities: 20th Century Literature