---
Jennifer Pereira
Associate Professor
JWU Faculty Since 2004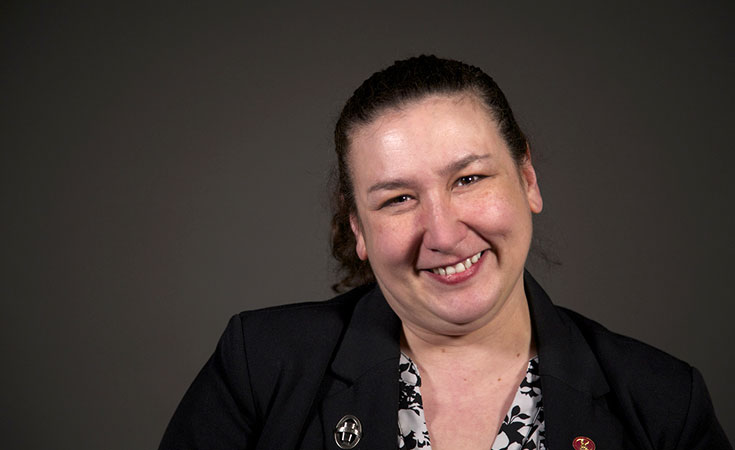 During her time studying restaurant management and entrepreneurship at New England Culinary Institute, Pereira was exposed to wine and became fascinated. She again changed courses, where her internship brought her to a winery on the South Coast.
After many years in the wine industry (and three years commuting to night classes in Boston), Pereira achieved a Level 4 Diploma from the Wine and Spirits Education Trust (WSET) in London.
While teaching, Pereira saw students who were eager to learn more about craft brewing. There were no beer courses offered at the time, even though a beautiful, professional-quality mini-brewhouse was in the classroom. There simply wasn't enough time during class to brew. So together with a handful of students, Pereira started JbreW, the Providence Campus' student-run brewing arts club. Through a lot of hard work on the weekends and a very steep learning curve, Pereira and her students managed to figure out the equipment, brew some drinkable beer, and learn a whole lot in the process.
In the 14 years since, she founded the Ocean State Homebrew Competition, originally to get feedback for our student brews. Now it's one of the country's largest, well-respected competitions.
Education
MBA, Johnson & Wales University
B.A., New England Culinary Institute (Montpelier, VT)
Courses