---
Thao Rich
Associate Instructor
JWU Faculty Since 2016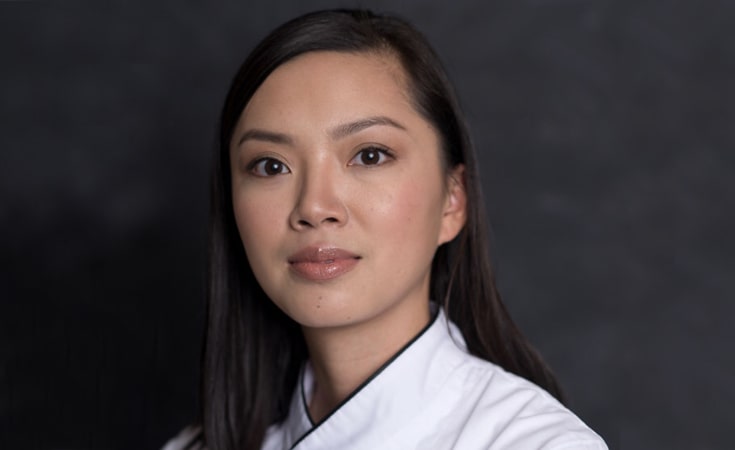 Thao Rich's area of expertise is cookies, as she is known as the "Cookie Goddess" by her colleagues, and she has a cult cookie following inside the JWU community.

Aside from teaching Cookies & Petits Fours, she enjoys teaching a wide range of pastry skills from basic foundations to cakes to plated desserts. She enjoys tapping into her Asian heritage by co-advising the Cooking Asia Club; she especially enjoys teaching and molding freshmen students with organized and detailed classroom demonstrations infused with everyday life skills.

An alum of JWU's Baking & Pastry Arts bachelor of science program, Rich has honed her skills in prominent Boston-area restaurants and bakeries. In 2011, she began her teaching career at Le Cordon Bleu in Cambridge, Massachusetts. This facilitated her return to Johnson & Wales as an instructor.

She enjoys being a mom to two boys. When she is not baking, she likes cooking, crafts, home improvement projects, and yoga.

Education
B.S. BPA, Johnson & Wales University
"Each student has a different takeaway from every demo, lesson, or course. A former student returned to say hello one semester and said that her a-ha moment in my class was when I described the importance of freshly ground black pepper as opposed to using pre-ground pepper. It struck me that a conversational tangent during a demo could be one of the most memorable moments a student takes from my class. Each individual has such a different experience in what could be a demo I've done dozens of times; this moment of reminiscence between myself and this student really brought me clarity and joy. "
Courses
BPA1701 Foundations of Baking & Pastry
BPA1710 Principles of Cake Decorating & Design
BPA1720 Plated Desserts
BPA2710 Advanced Pastry Applications
BPA2720 Artisan Café
FSM1165 The Food Safety Manager