---
Tania Rosa
Assistant Professor
JWU Faculty Since 2021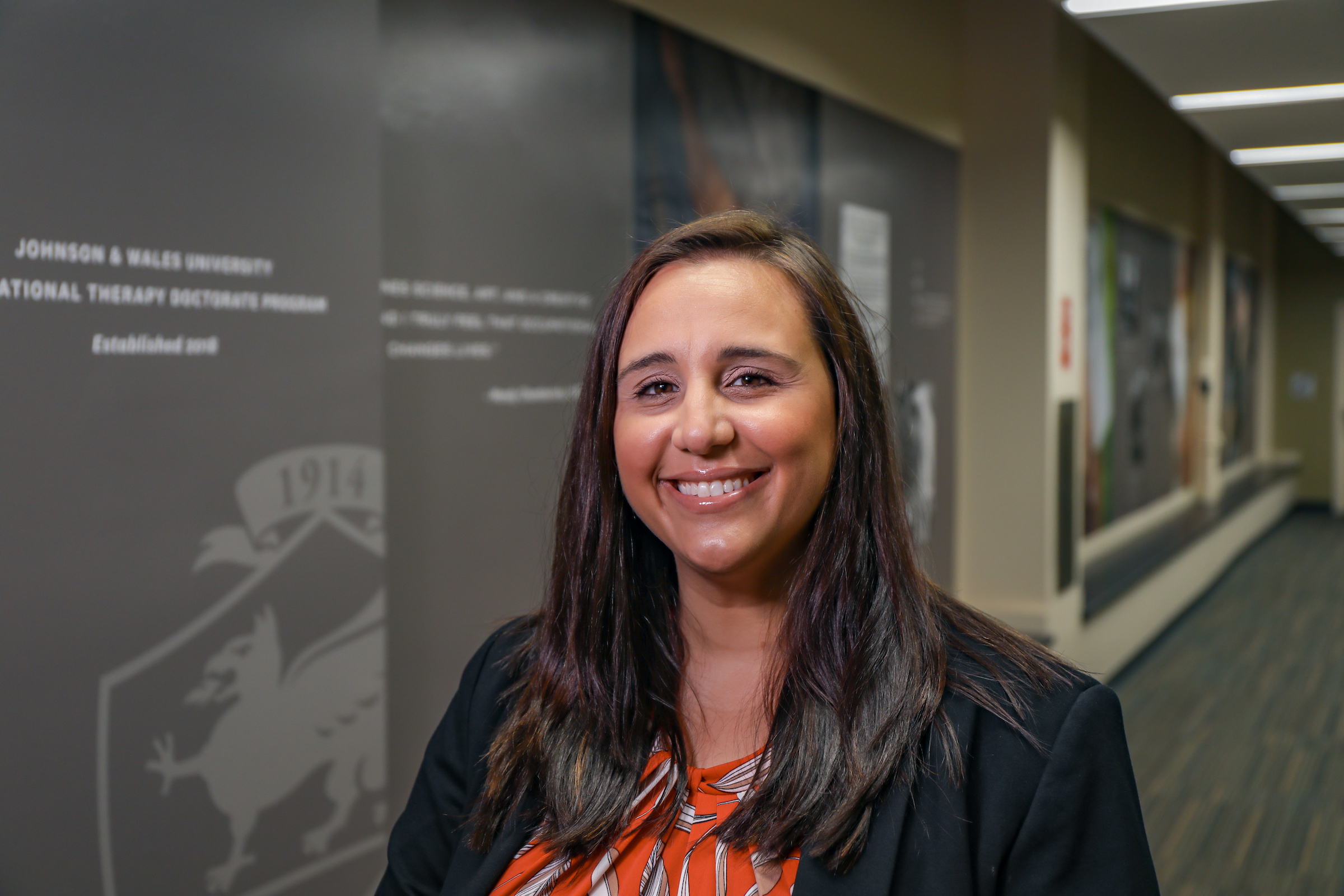 Tania Rosa, OTD, OTR/L has over seventeen years of clinical practice experience as an occupational therapist with a focus on pediatrics and family-centered practice. Her wide range of clinical experience includes working as part of a multi-disciplinary outpatient and early intervention clinical team, as well as, working in both private and public schools, and private practice. Rosa's clinical practice has focused on the utilization of sensory integrative, developmental, and trauma-informed practices to support the occupational engagement of children and adolescents.

Rosa has also served as an onsite clinical fieldwork educator for over ten years, supporting occupational therapy students to grow in their clinical practice. Working with and educating future occupational therapy practitioners has become a true passion of hers.

Rosa received her post-professional doctorate of occupational therapy from Quinnipiac University in 2021, where her capstone research focused on the role of school-based occupational therapy practitioners in the use of trauma-informed practice.

Education
Occupational Therapy Doctorate, Quinnipiac University
MS Occupational Therapy, Sacred Heart University
BS Psychology, Sacred Heart University
Teaching Interests
Rosa has strong teaching interests in her primary area of pediatric practice, as well as focusing on program development across the lifespan to support the occupational engagement of all clients. Within these, she focuses on social determinants of health, holistic therapeutic intervention, and meaningful engagement of clients within her teaching.
Scholarly Interests
Rosa's practice and scholarly interests include the use of trauma-informed practices within pediatrics, collaborative teacher-therapist relationships to support student success, sensory integration practice, and furthering the leadership role of occupational therapists within educational systems.
Courses
OTD8370: Occupational Therapy Practice IV
OTD8210: Management and Entrepreneurship
OTD7130: Assessment and Theory Across the Lifespan
OTD7030: Human Occupations Across the Lifespan