---
Kimberly Rosenbaum
Associate Professor
JWU Faculty Since 2003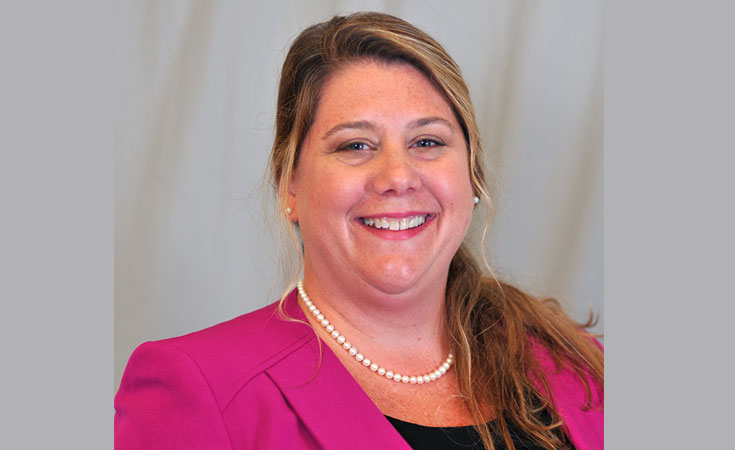 Kimberly Rosenbaum earned her B.A. in Food Service Management from JWU and her M.H.A. from University of Nevada Las Vegas. She joined the JWU faculty in 2003 at the Norfolk Campus. Her career highlights prior to JWU include food and beverage manager of a private country club in Virginia and service director for a fine dining southern bistro in Georgia.

She also spent 10 years at Walt Disney World in Orlando, Florida. Rosenbaum started her career in the college internship program and worked her way up to restaurant guest services manager. She worked at various locations throughout her career at Disney — The Grand Floridian Resort, EPCOT's Living Seas and The United Kingdom are some of the most memorable. Her focus was and still is on training and development, service excellence, and hospitality management. Her areas of expertise at JWU include special event management, human resource management and food service management.

It is important to Rosenbaum to bring her experiences and those of industry leader into the classroom. She encourages and assists students in seeking professional experiences that are relevant to their current career interests. She is also an active member of the National Association for Catering Executives and Future Business Leaders of America.

Education
M.H.A., University of Las Vegas
B.S., Johnson & Wales University
"At JWU we are career focused, hands on, experience. Professors work with students to prepare them for their futures in the world of hospitality. My focus is on training, development and service excellence, that is how I can best prepare our future leaders in Hospitality Management."
Teaching Interests
Special event management, human resource management and food service management
Courses
EVNT2020 The Business of Event Management
FSM1001 Introduction to the Food & Beverage Industry
HOSP1001 Orientation to Hospitality
SEE3042 Weddings & Ceremonies
Toggle
Professional Affiliations
Certified Wine and Spirits Education Trust, WSET
Certified Dining Room Professional, Federation of Dining Room Professionals, CDP
Certified Wedding Planner, CWP
Certified Hospitality Educator, CHE
Toggle
Honors And Awards
Johnson & Wales Excellence in Teaching Award, 2021
Johnson & Wales University Teacher of the Year, 2105
Johnson & Wales Pineapple Award, 2014