---
Mim L. Runey, LP. D.
Chancellor, Johnson & Wales University
JWU Faculty Since 1989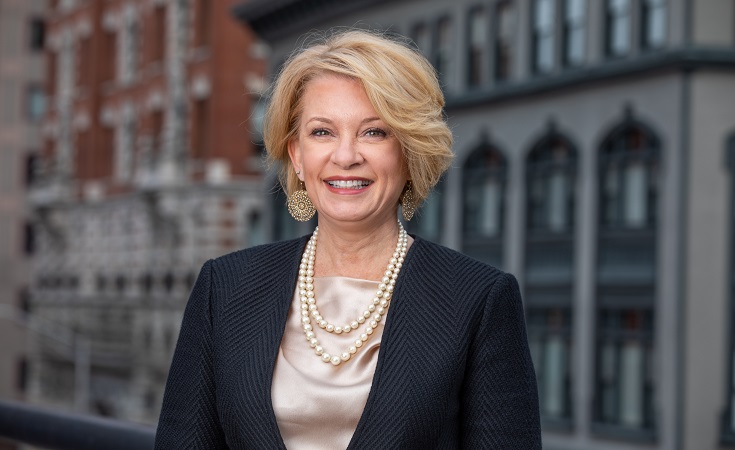 Mim L. Runey, LP.D., became the third chancellor in Johnson & Wales University's (JWU) history on October 1, 2018.

Her distinguished career at JWU began in 1989 at its former Charleston Campus. After holding a number of positions with increasing responsibilities, she was appointed president of the Charleston Campus. During her tenure there, she oversaw the closure of that campus while participating in the startup of the new Charlotte Campus. In 2006, she relocated to the Providence Campus to become the senior vice president of institutional planning. In July 2011, she assumed the position of president of the Providence Campus and chief operating officer for the university system.

Her work as a member of the senior leadership team through her presidency at the Providence Campus resulted in a significant increase in the university's retention and graduation rates, as well as selectivity in enrollment, with institutional aid more than doubling. In the past 10 years, JWU has been recognized by the President's Honor Roll for Higher Education Community Service.

Runey received her B.A. (English) from Clemson University, M.A. (Management) from Webster University, and LP.D. (Law & Policy) from Northeastern University's College of Professional Studies.

Runey is chair of the board of directors of the Rhode Island Public Expenditure Council, and a member of the Rhode Island Commodores. She is a former board chair of the United Way of Rhode Island and the Association of Independent Colleges & Universities of Rhode Island. Runey is a former board member of the National Association of Independent Colleges and Universities and Crossroads Rhode Island.