---
Jessica Sherwood
Associate Professor
JWU Faculty Since 2012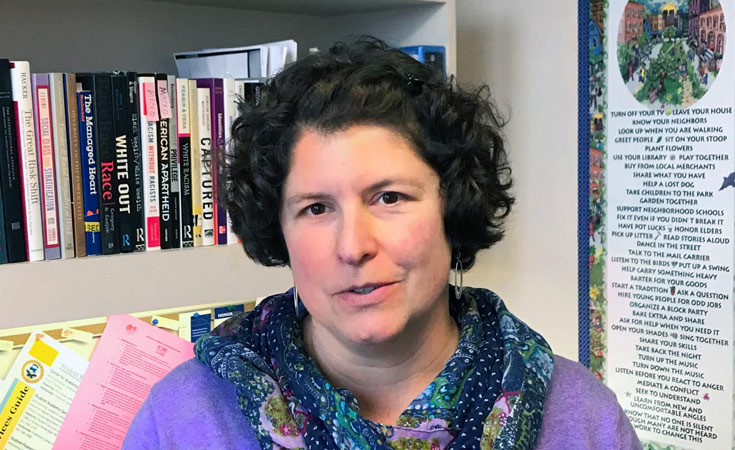 At Johnson & Wales, Jessica Sherwood teaches sociology courses about food and obesity, digital environments, inequalities and other social problems. She is enthusiastic about applying sociology to current events to teach and learn about trends, but also for a more complete understanding of the social world and how to make it better.

Sherwood is the author of "Wealth, Whiteness, and the Matrix of Privilege: The View from the Country Club," from Lexington Books. She has served as a reviewer of manuscripts and books for the journals Contemporary Sociology, Qualitative Sociology and Gender & Society.

She earned her M.S. and Ph.D. in Sociology from North Carolina State University and her B.A. in Sociology from Wesleyan University.
Education
Ph.D., Sociology, North Carolina State
M.S., Sociology, North Carolina State
B.A., Wesleyan University
"It's so unique to see that lightbulb go off over the head of a student — that's the beauty of teaching and that's the best part.""
Courses
SOC2005 - Honors Seminar - Social Inequalities
SOC2070 - Social Issues in Contemporary America
SOC2100 - Sociology of the Family
SOC3020 - Culture and Food
SOC3100 - Sociology of Race and Ethnicity
SOC3300 - Gender in Global Perspective