---
Christine Stamm
Professor
JWU Faculty Since 1990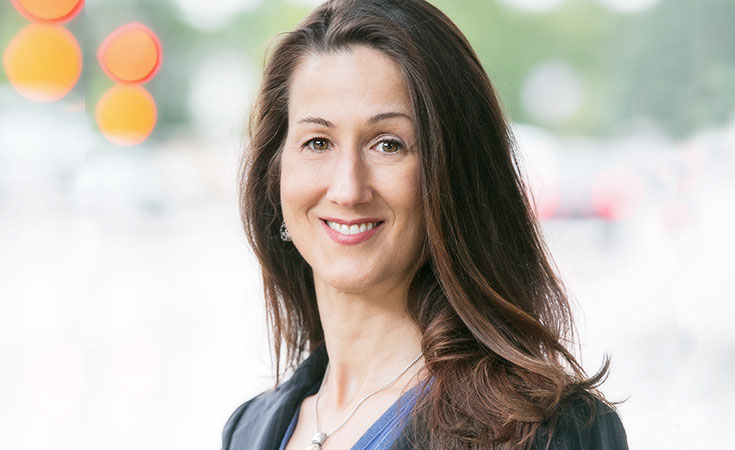 Christine Stamm teaches a variety of sociology and integrated learning courses (ILS) for the College of Arts & Sciences at Johnson & Wales University.

Stamm strives to build student competency in her subject areas by utilizing expertise in curriculum and teaching while incorporating her own experiences as a lifelong learner, building into her courses leadership experiences in industry, higher education and the nonprofit sectors. Her love for travel and interacting with people from around the world provides current and relevant cultural experiences that she regularly incorporates into her courses. Creating an active learning environment in the classroom is a hallmark of her work.

Stamm has been with the university since 1990 and has had the opportunity to teach at several JWU campuses, including Providence, Denver and North Miami. She was a member of the team that opened JWU Denver and has served in the capacities of both faculty member and department chair.

In addition to developing numerous courses in the colleges in which she has taught, Stamm is also credited with creating, achieving state approval of, and running two undergraduate degree programs at the Colorado campus that prepared students to teach in consumer and family sciences and business/marketing at the secondary level. For a year, she also led the initiative to update the university's faculty evaluation process, creating collaboration between faculty and administrators from 4 different campuses that resulted in a new, multifaceted process that met the needs of all parties.

Most recently, Stamm created and co-facilitated an integrated-learning Study Abroad program, "The Real DaVinci Code," in which students studied in Florence, Italy, learning about the culture of Renaissance Italy while actively exploring the works of the famous polymath Leonardo DaVinci.

Outside of the classroom, Stamm currently serves on committees that focus on university outcomes and curricula development. Throughout the years, she has been elected by peers to represent them on various committees including the University Committee for Academic Rank, Academic Leadership Team, University Curriculum Committee, Faculty In-Service, DACUM, and the A&S Student Academic Symposium. She has been selected by peers and students as Teacher of the Year in 3 different colleges, most recently for the College of Arts & Sciences.

Outside of Johnson & Wales University, Stamm serves as a consultant, author and lecturer. Christine is actively involved in the Association for the Study of Food and Society and the International Leadership Association; she also volunteers weekly in various 12-step programs supporting individuals with eating disorders.
Education
"As a professor of social sciences, my love for understanding people, culture and society stems from a wide range of experiences, including travel"
Scholarly Interests
Understanding what influences changes in food/taste preferences over time. This is especially salient in our increasingly diverse society as we strive to provide fresh, local and sustainable foods for a physically and culturally hungry population.
Analyzing and comprehending human and cultural dynamics among leaders and followers in both for-profit and nonprofit organizations
Improving pedagogical content knowledge; employment of varied teaching methodologies; teaching expertise and improvement of student self-efficacy in classroom assessment

Courses
ILS4340: Global Food Security
SOC3020: Culture & Food
SOC2040: Community Leadership
ILS2370: Obesity
LEAD1010: Foundations of Leadership Studies
Toggle
Professional Affiliations
Association of the Study of Food and Society
International Leadership Association
Association for Supervision and Curriculum Development
American Culinary Federation (ACF)