---
Robin Stybe
Associate Professor
JWU Faculty Since 1999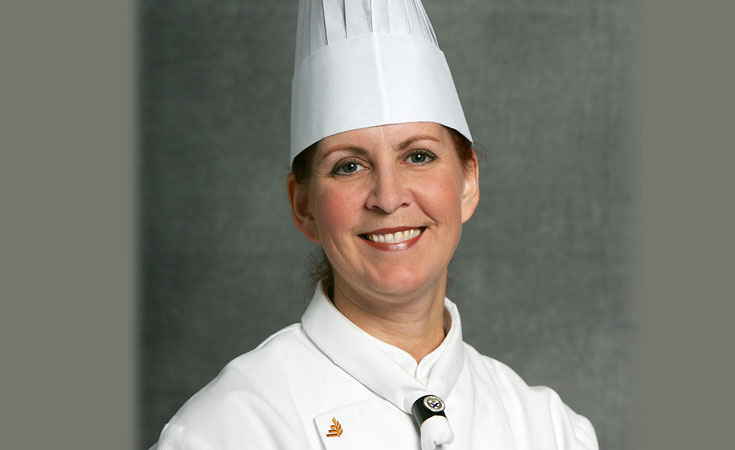 Robin Stybe graduated from Johnson & Wales University in Norfolk, VA with an A.S. in Culinary Arts in 1996, and received a B.S. in Culinary Arts from the Providence, RI campus in 1998. She completed her M.A.T. at the Rhode Island campus in 1999. During her time as a student, Stybe served on the culinary arts special events team and was a teaching assistant.

Stybe began her formal career with the university at the Charleston, SC campus in 1999. She moved to Charlotte, NC in 2004 to open the new JWU campus.

During her time at the university, Stybe received a certification in sports nutrition from the National Association of Sports Medicine and a certification in senior nutrition from the American Fitness Professionals and Associates.

Prior to joining Johnson & Wales, Stybe owned and operated The Organic Gourmet, an organic produce farm and catering company.
Education
M.A.T., Teaching/Food Service, Johnson & Wales University
A.A.S., B.S., Culinary Arts, Johnson & Wales University
"Everyone is a student and everyone is a teacher."
Teaching Interests
I enjoy experimenting with alternative ingredients and involving my students in the process.
Courses
CUL1100 Introduction to Culinary Skills and Techniques
CUL1320 Elements of a la Minute Cooking
CUL1210 Breakfast and Lunch Cafe