---
Paul Sylvestre
Professor and Department Chair
JWU Faculty Since 2011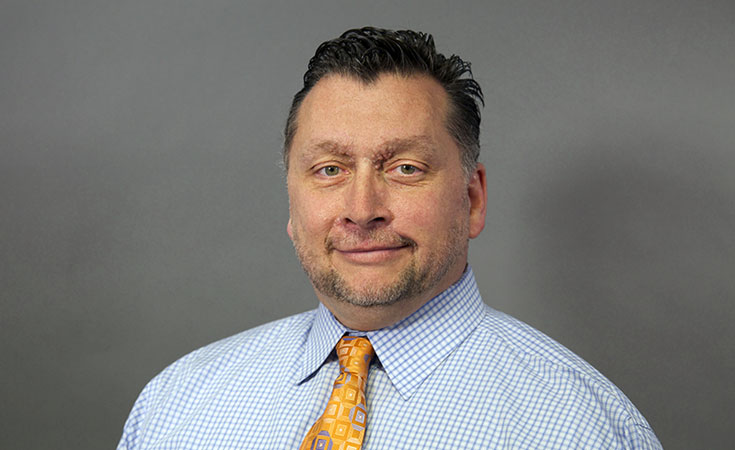 Paul Sylvestre joined Johnson & Wales in 2011 as an assistant professor of Criminal Justice. Prof. Sylvestre comes to Johnson & Wales after serving as an adjunct instructor of Criminal Justice at Bristol Community College since 2009. Prof. Sylvestre also worked as an adjunct instructor in Criminal Justice at Bay State College in Boston.

Prior to joining academia, Prof. Sylvestre served on the Pawtucket Police Department in Rhode Island for 22 years, spending three years as a patrol officer before becoming a detective assigned to the narcotics unit during which time he worked in an undercover capacity for approximately two and a half years, making purchases of narcotics such as cocaine, crack, marijuana, heroin, LSD and various controlled prescription drugs not only in the city of Pawtucket but also in the surrounding communities of Central Falls, Cumberland, Lincoln, as well as other cities and towns throughout the State of Rhode Island. While working as a detective in the narcotics unit, Prof. Sylvestre was a member of the National Narcotics Officers Association and became recognized as an expert witness in narcotics investigations in both state and federal courts in Rhode Island. Prof. Sylvestre also worked as a narcotics detection canine handler.

Prof. Sylvestre has presented at the Academy of Criminal Justice Sciences and Northeastern Academy of Criminal Justice Sciences on issues relating to cumulative stress in policing.
Education
Ph.D., Humanities, Salve Regina University
M.S., Administration of Justice, Salve Regina University
B.A., Sociology, Rhode Island College
A.S., Administration of Justice, Roger Williams University
"I hope that my enthusiasm and passion for the field of criminal justice will be infectious and a catalyst to inspire my students to achieve academic and professional success through lifelong learning."
Teaching Interests
The entire field of criminal justice and its ever evolving dynamics.
Scholarly Interests
Prof. Sylvestre's research interest is in cumulative stress in policing and its impact on the individual officer in his/her professional and personal life as well as the department and public, and the detrimental consequences this presents to law enforcement. This is due to the organization failing to adequately address this concern during the initial training in a police academy as well as individually through in-service training.
Courses
CJS1002: Intro to Criminal Justice
CJS3075 Criminal Investigation
CJS2085 Juvenile Justice
CJS2040: Corrections
CJS2050: Criminology
CJS2150: Criminal Justice Ethics