---
Brian Warrener
Associate Professor
JWU Faculty Since 2002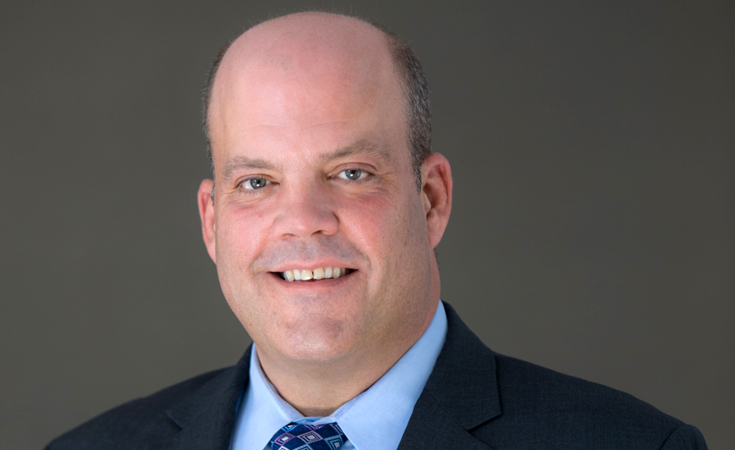 About Brian
Professor Warrener began teaching adjunct at JWU in 1995. Since 2002 he has been a full-time faculty member in the College of Hospitality Management. While his teaching focuses on food and beverage operations and beverage operations and management, he has had the good fortune to teach classes in the Center for Food and Beverage Management; the Center for Sports, Entertainment and Event Management; The International Hotel School; the Center for Travel and Tourism, the College of Business the College of Online and the Alan Shawn Feinstein Graduate School. Professor Warrener has twice taught at Escola Superior de Hotelaria e Tourismo in Estoril, Portugal.
Education
University of Rhode Island Master of Business Administration 1992
Harvard University Bachelor of Arts in History 1990
"A JWU degree in Hospitality Management results in a breadth of industry experience and recognized and appropriate educational credentials. These make you valuable to employers and allow you the flexibility to match your career choices to your life choices...you'll earn the ability to pursue both! "
Teaching Interests
Brian Warrener has traditionally focused my teaching on food & beverage operations and management and service management and delivery theory and practice. Recently he has had the opportunity to expand his teaching to focus more on general business functions including marketing, management and strategy -- especially as these topics relate to hospitality.
Scholarly Interests
Professor Warrener has written, presented and researched extensively on the following topics:
Food & beverage operations and controls
Service management and delivery
Best-practice interviewing and hiring
Food & beverage trends
The tipped wage and tipping elimination
Courses
Food Service and Hospitality Strategic Marketing
Food & Beverage Strategies and Logistics
Advanced Food and Beverage Operations and Planning
Toggle
Professional Affiliations
National Advisory Board -- Nightclub & Bar Convention and Trade Show
Advisory Board -- New England Tequila and Rum Festival
Member -- United States Bartenders Guild
CERTIFICATION
: Certified Hospitality Educator
Toggle
Publications
Slammed Magazine Author -- 2 Articles
Bar Business Magazine Contributing Author -- 6 Articles
Nightclub & Bar Contributing Author -- 40 Articles
Providence Journal and Pittsburgh Post Gazette Author -- "To Tip r Not to Tip" Editorial
CHRIE Conference Co-Author 2016, 2017, 2018 -- "The Development of Tip Elimination..."