---
Carla White Ellis
Professor
JWU Faculty Since 2010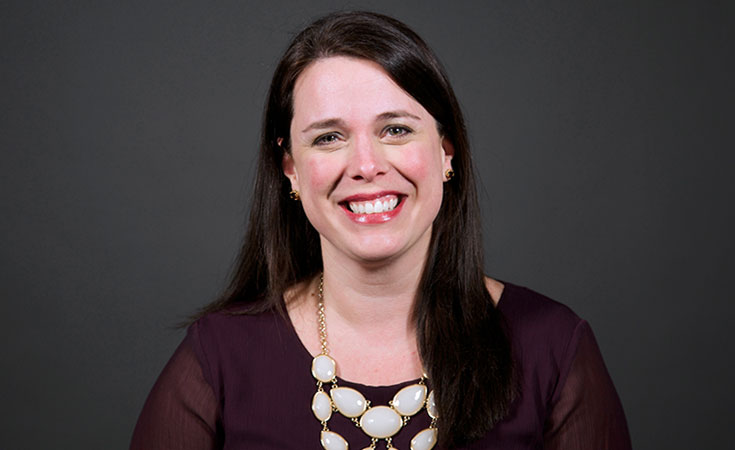 Professor White Ellis began her teaching career in Prague, Czech Republic, teaching general and business English courses. Her interest in traveling and teaching then brought her to Tallinn, Estonia, to teach adult language learners. Once White Ellis returned to the United States, she began teaching full time at the Community College of Rhode Island within the English department. White Ellis has been teaching full-time at Johnson & Wales University since 2010. In addition, she has developed courses for the College of Professional Studies (CPS) and has been teaching for CPS since its conception at the university.

In addition to teaching, research and professional development, White Ellis is the Board Chair of SunRise Forever, Inc., a nonprofit 501 (C)3 organization. SunRise Forever Inc. prioritizes humanitarian, educational and developmental activities within the State of Rhode Island, USA and the Republic of Liberia, West Africa.
White Ellis has distributed school backpacks to underprivileged children in Liberia in rural areas annually. Her involvement with the Liberian community in Rhode Island has enhanced her students learning within the JWU classroom by providing volunteer opportunities and global perspectives.
Education
PhD, Capella University
MA, University of Rhode Island
BA, Boston University Wheelock College of Education & Human Development
"I've traveled to more than 36 countries — it's my true passion. I'm always eager to connect my humanitarian work and travels to my teaching. "
Teaching Interests
Carla White Ellis hopes to inspire students to open their minds to new ideas and cultures through class discussions, literature and research.
Scholarly Interests
Self-directed Learning, Critical Thinking, Transformational Learning, Globalization in Adult Education, Assessment.

Courses
ENG1020 - English Composition
ENG1021 - English Advanced Composition
ENG1027 - English Advanced Composition Honors
ENG1030 - Communication Skills
ILS4070 - Nostalgia, Memory & Hybrid Identity
ILS2010 - Modern Identities: 20th Century Literature & Beyond
Toggle
Extra Curricular Roles
Faculty Liaison for Community Standards and Conduct
First Year Seminar Program Lead
Honors Advisor
Faculty Advisor: Running Club
SunRise Forever, Inc. Board Chair
Director of the University Explorations Program
Toggle
Professional Affiliations
New England Education Assessment Network (NEean)
National Council of Teachers of English (NCTE)
Two-Year College English Association (TYCA)
Toggle
Publications
The Collaborative of Rhode Island, 2017. "Job retention and growth in Rhode Island: An analysis of successful models in the US," 2017. Authors: C. White Ellis + K. Peno
ProQuest, "A Foreign Affair: A Phenomenological Study of Barriers to Adult Liberian Refugees' Success in the American College Classroom," 2013.
Fine Lines, "Culturally Responsive Teaching and the Diverse Adult Learner," 2012.