2022 Hospitality Summit
Wednesday, October 19
JWU Providence's Hospitality Summit 2022: Rediscovering Resiliency brings together students, faculty, alumni and industry leaders to explore global and local trends influencing the industry and shaping its future.

This year's Summit is a hybrid event that will mix in-person and virtual sessions.
The Summit will kick off with an in-person keynote presentation by Dant Hirsch, president and managing director for Ocean House Management. The keynote will be followed by two remote educational sessions, and then we will close out the day with an in-person session back on campus.
---
Program Schedule
9:30-10:45am | Keynote Presentation: Leadership and the Future of Luxury Hospitality
Location: Schneider Auditorium, 261 Pine Street, Providence
Dant Hirsch's keynote address will look at the changing face of luxury hospitality. In the coming years, luxury will not only be shaped by guests' needs and expectations but will be redefined by those who provide a new type of experience for our guests — a more immersive, genuine connection. Future leaders in the hospitality industry must be willing to learn from others and try new things. Along with curiosity, future leaders in this industry must be passionate about innovation and not be afraid of taking risks.
---
11am-12:15pm | State of the Global Hotel Industry
Steve Hood, STR's senior vice president of research and the founding director of the SHARE Center, will present his research on global hotel demand and supply. He will examine the overall demand for global destinations, as well as look specifically at the leisure, business, and group segments. Hood will also forecast future demand and describe the supply pipeline, reflecting investors' confidence as they build new hotels to meet the changing demand of travelers.
---
2-3:15pm | Best Practices in Resilience: Lessons Learned from the Pandemic
The responses to the global Covid-19 Pandemic were significant and resulted in unique impacts to the hospitality industry, demand aside. Overlaying this on the pre-pandemic trends of decreasing levels of personal resilience in younger generations, less allegiance to an employer or industry, and the significant increase in remote and distributed work created the perfect storm of challenges to reconstitute the hospitality industry workforce. Many of these challenges remain today. In this session, we will explore those best practices that have been identified in this reconstitution effort at the level of the business unit, the teams within or surrounding the business unit, and the individual. We also explore areas where best practices need to be developed.
Panelists:
Larry Foster '16, manager, franchise sales & development for the midwest and southeast regions, Wyndham Hotels & Resorts, Inc.
Rodahl Leong-Lyons, associate vice president, global sales and events for the Americas, Global Hotel Operational Services
Robert Mellwig '97, senior vice president, talent & culture (HR) at Auberge Resorts Collection
Kevin Osterhaus, president, Graduate Hotels
Scott Somerville '93, president and principal, Renascent Hospitality
---
3:30-4:45pm | Fostering a Culture of Engagement in a Changing World
Location: Bowen Presentation Room, 75 Chestnut St. (located on the first floor of the John J. Bowen Center for for Science and Innovation)
To inspire their colleagues and provide value to customers every day, today's hospitality leaders need flexibility, imagination, and the ability to create a positive culture. Join Mairead Hennessy '86, vice president of operation practice at Dragonfly Strategists, as she discusses her experiences leading teams in a variety of hospitality environments.
Toggle

PRESENTER BIOS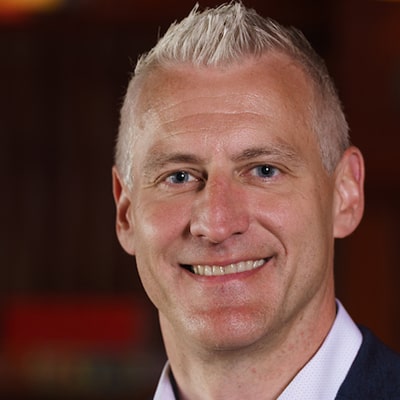 Keynote Speaker: Dant Hirsch
President and Managing Director
Ocean House Collection
Dant Hirsch is president and managing director of Ocean House Collection, a group of New England's most prestigious resort destinations, including the Forbes triple Five-Star Ocean House, the Five-Star Weekapaug Inn and the historic Watch Hill Inn.
Hirsch joined Ocean House Collection in 2021 from Six Senses Hotels Resorts and Spas, where he served as general manager of the New York property; there, he led the development of luxury guest rooms, condominiums, a membership club, and food and beverage concepts.
With extensive experience in luxury, Forbes Five-Star and AAA Five-Diamond properties, Hirsch served as general manager at The Dominick in New York and Faena Miami Beach. He was also regional general manager of the Americas for COMO Hotels & Resorts, where he led the multimillion-dollar renovation and repositioning of Parrot Cay, the 1,000-acre resort property in the Turks and Caicos.
Earlier in his career, he served as hotel manager and director of operations for St. Regis Hotels & Resorts in Miami and Kauai. In addition, he served in leadership positions at the Ritz-Carlton Sarasota and Tigh-Na-Mara Seaside Resort in British Colombia.
Hirsh received his bachelor's degree from Penn State University, where he was a Schreyer Scholar. He also holds a higher education certificate from Cornell University.
Hirsch, his wife Ana Maria, and son Hayden reside in the Westerly area.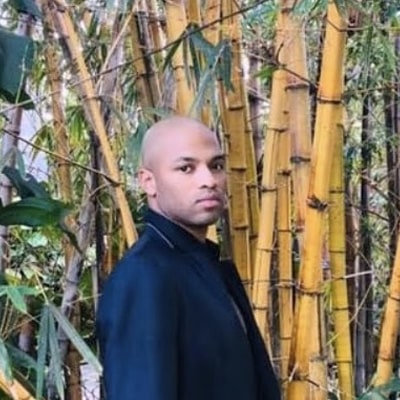 Larry Foster '16
Manager, franchise sales & development, Wyndham Hotels & Resorts, Inc. Midwest/Southeast;  Iconic Brands
Larry Foster is a Johnson & Wales University alum who graduated with a bachelor of science in Hotel & Lodging Management and a minor in Golf Resort Management. Over the last eleven years, Foster has dedicated his time to the hospitality industry working for Marriott International, Hyatt Corporation, Kimpton Hotels, Forbes Travel Guide, and Wyndham Hotels and Resorts.
Throughout his career, Foster has cultivated trusting relationships with clients, owners, staff, and vendors while working in sales and catering, human resources, housekeeping, front office operations, and franchise development. In his eyes, a strong hospitality industry is the cornerstone of any great city.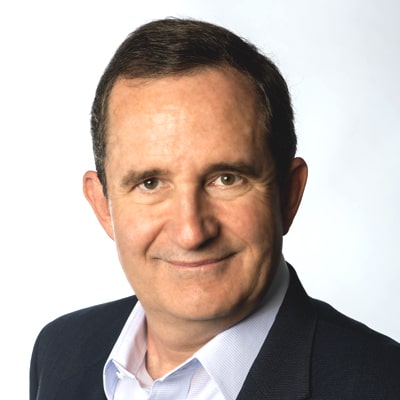 Steve Hood
Senior vice president, STR
Steve Hood has been with STR for 27 years and is the founding director of the SHARE Center, STR's program to support hospitality and tourism education that involves 1,000 schools from 80 different countries. The STR SHARE Center provides hotel data for research and for use in the classroom, as well as related resources including student certifications (the CHIA, obtained by over 35K, and the CAHTA), training programs, and student competitions.
Hood serves on advisory boards and guest lectures for leading international hotel, tourism and real estate schools. He has received several awards for his commitment to hospitality education.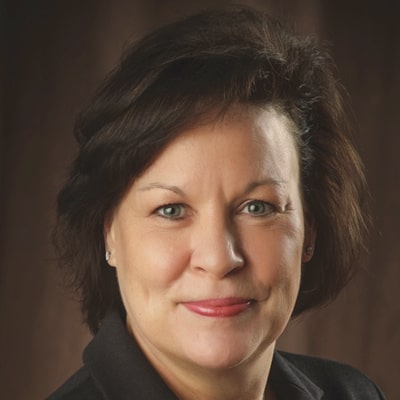 Mairead Hennessy '86
Throughout her career, Mairead Hennessy has been privileged to lead teams in diverse environments, including district management, resort operations, iconic conference centers and branded hotel properties. Her responsibilities have included general manager roles supporting comprehensive full-service resort operations including spa, golf management, rooms operations, and extensive food and beverage leadership positions, with an overall focus on delivering operational excellence.
Hennessy's experiences include pre-opening, re-opening, transition, renovation, and expansion of operations. She believes that vision, flexibility and on-the-ground management are essential to implementing change and driving business outcomes that deliver financial success.
Hennessy prides herself on having an authentic, honest and respectful approach with team members. She is passionate about providing a trusting, caring, service-driven culture that delivers on the promise of adding value every day. She is a "culturalist" at heart and loves all things involving art, design, history, service and the energy of "sense of place" where she lives and works.
She has been told that her strengths are emotional intelligence, having a sales obsession, seeing operational possibilities, building trust and encouraging stretch goals that challenge the status quo. She believes that people fundamentally want to exceed expectations — and with strategic vision, genuine support, encouragement and recognition, all good things hospitality are possible.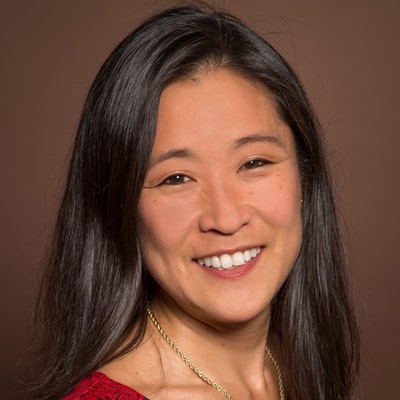 Rodahl Leong-Lyons
Associate vice president, global sales & events
Global Hotel Operational Services Americas Co-Chair, Women@Hyatt Corporate Chapter
Rodahl Leong-Lyons is the associate vice president of global sales and events for Hyatt Hotels & Resorts. This newly-formed group advocates for the business needs of Hyatt's sales and events technology in collaboration with Hyatt's technology leaders.
In addition, Leong-Lyons' team deploys the technology and trains and supports hotel colleagues to optimize performance.
Prior to this role, Leong-Lyons spent 30-plus years with Hyatt in various hotel hourly and leadership roles, including rooms, food and beverage, sales and events, as well as corporate office leadership roles in Chicago and Hong Kong.
Leong-Lyons is also the co-chair Women@Hyatt, a diversity business resource group, supporting Hyatt's World of Care initiatives through inclusion and collaboration.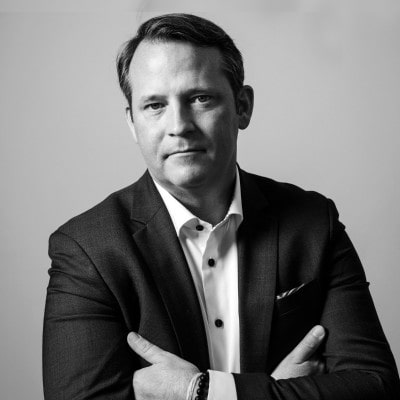 Robert Mellwig '97
senior vice president, talent & culture (HR) at Auberge Resorts Collection
Robert Mellwig is a progressive HR thought leader holding key executive HR roles with Auberge, Accor Hotels, sbe, Two Roads Hospitality, Starwood and Destination Hotels and Resorts. He has built world-class teams based on culture, technology and innovation. He has worked for some of the most well-respected brands across the hospitality industry.
In addition, Mellwig has been recognized as a national speaker at the HR in Hospitality Conference, LEAP HR and the Society for Human Resource Management (SHRM).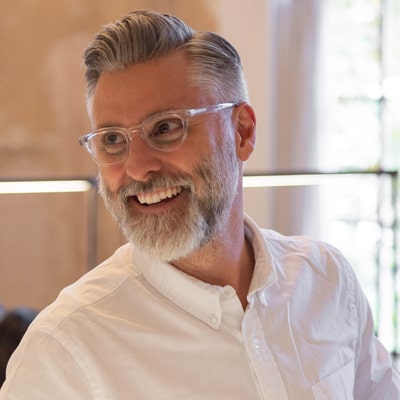 Kevin Osterhaus
President, Graduate Hotels
As the president of Graduate Hotels, Kevin Osterhaus oversees global operations and marketing across the collection of 32 operating U.S. and U.K. properties.
Most recently, Osterhaus held the role of chief operating officer for U.K.-based Ennismore International, overseeing global operations for The Hoxton Hotels. This included The Hoxton's independent restaurants and the successful U.S. and U.K. launch of Working From_, the group's coworking brand. Prior to Ennismore, Osterhaus held New York City-based roles as president for SIXTY Hotels and executive vice president of operations for Standard International. His career has also included leadership roles with Bunkhouse Group, Destination Club Management and ClubCorp.
Osterhaus is a board member of Saira Hospitality, a global nonprofit focused on driving sustainable labor through hospitality skills education. Osterhaus received his Bachelor of Hospitality Management from the University of Missouri and currently serves on the school's Industry Advisory Board.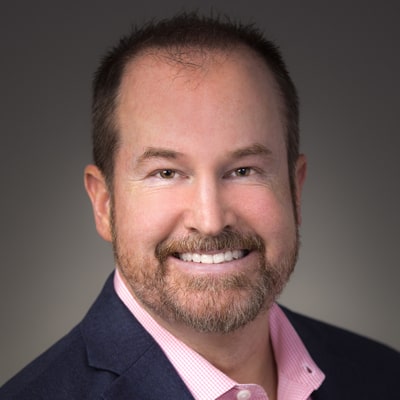 Scott Somerville '93
CHA President and principal, Renascent Hospitality
As president of Renascent Hospitality, Somerville is responsible for the total operational and strategic growth of the company, which is focused on providing superior guest and associate service, as welll as and an overall memorable hotel experience.
During his 20-plus years of hotel and resort management, Somerville has served in various senior-level leadership and ownership roles for individual hotels, regional hotel groups, and hotel management firms. Through continued hotel successes, he has built a positive reputation with many brands, including Marriott, Hilton, IHG, Best Western and Wyndham. From his start as a hotel bellman, he has spent his entire professional career in the hotel industry. He has been involved in every facet of hospitality management — and has proven himself in project after project.