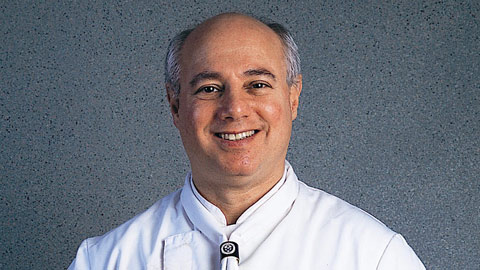 JWU Charlotte chef on assignment Peter Reinhart has joined Nathan Myhrvold's Modernist Cuisine team to help them create the definitive book on the art and science of bread.
Creating the Definitive Book on Bread
Using a scientific, fact-based approach, the team hopes to "add to existing knowledge so that home, restaurant, and professional bakers alike can learn new techniques and recipes."
James Beard Award-Winning Author + Baker
Reinhart lends considerable bread expertise to the team: He has written 9 books on bread and has earned 4 James Beard Foundation awards, including "Cookbook of the Year" for "The Bread Baker's Apprentice" (Ten Speed Press, 2001).
He is adept at explaining the science of baking in an approachable way and educating bakers on emerging trends.
Forging New Territory in Understanding Bread
"Modernist Cuisine's approach to food embodies a deep understanding in both the science and craft of cooking, which excites me," Reinhart remarks. "There is a lot of tradition in bread baking. When you start asking questions about why we do things certain ways, and learn about each component in the baking process, then you are able to truly understand bread and forge into new territory."
Reinhart's upcoming book, "Bread Revolution" (Ten Speed Press), is scheduled for release in October 2014. Reinhart is currently chef on assignment at JWU's Charlotte Campus, where he teaches courses on baking and the juncture of food and culture.
Looking for Contributions from Expert Bakers
The cookbook has no set publication date. Follow their progress at ModernistCuisine.com