Richard G. Mathieu, Ph.D., Appointed President, Johnson & Wales University Charlotte Campus
---
Story by JWU Media Relations , on Dec 6, 2022 12:00 PM
PRESS RELEASE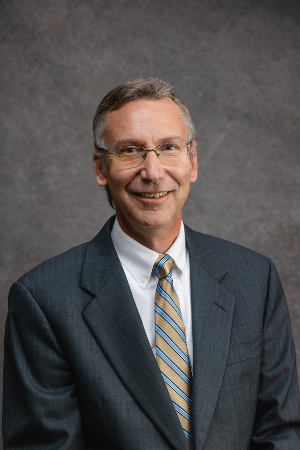 CHARLOTTE, N.C. – December 6, 2022 – Richard G. Mathieu, Ph.D., has been appointed president of the Charlotte Campus of Johnson & Wales University (JWU), effective January 3, 2023.
"Dr. Mathieu will join JWU next month ready to achieve JWU's systemwide strategic objectives in pursuit of the university's mission, essential learning outcomes, and commitment to diversity and inclusion," said JWU Chancellor, Mim L. Runey, LP.D. "We are looking forward to Dr. Mathieu being visible and active in the Charlotte business, civic and higher education communities on behalf of JWU."  
Dr. Mathieu joins Johnson & Wales University from Queens University where he served as dean of the McColl College of Business and the interim dean of the Blair College of Health. Prior to moving to Charlotte in 2015, Dr. Mathieu spent 10 years at James Madison University in Virginia, with the last five years serving as the associate dean for Academic Affairs at the College of Business. Earlier in his higher education career included teaching as an associate professor of Management Information Systems (MIS) at the University of North Carolina at Wilmington and at Saint Louis University, where he also held the responsibilities of department head for the Department of Decision Sciences & MIS. He earned both his doctorate (Systems Engineering) and master of science degrees from the University of Virginia, and a Bachelor of Science degree in Civil Engineering from the University of Delaware.
"Driven by partnerships with industry and civic leaders, Johnson & Wales University has a powerful history of preparing students for meaningful and successful careers," said incoming JWU Charlotte Campus President, Richard G. Mathieu, Ph.D. "In collaboration with the entire JWU community, I will strive to build upon that foundation here in our thriving city of Charlotte. I am honored to take on this leadership role during an exciting time for Johnson & Wales University as we concentrate on strategic initiatives that include launching high-quality academic programs, strengthening industry relationships and bolstering a welcoming, inclusive campus culture."
As JWU prepares to welcome its Charlotte Campus President in the New Year, the university would like to offer the media an opportunity to connect with Dr. Mathieu via an email Q&A. Following Dr. Mathieu's start date, the media will be invited to meet with him in person.
About JWU
Founded in 1914, Johnson & Wales University is a private, nonprofit, accredited institution with more than 8,000 graduate, undergraduate and online students at its campuses in Providence, Rhode Island and Charlotte, North Carolina. An innovative educational leader, the university offers undergraduate and graduate degree programs in arts and sciences, business, engineering, food innovation, hospitality, nutrition, health and wellness. It also offers undergraduate programs in culinary arts, dietetics and design. JWU's unique model provide students with the personalized attention, academic expertise and industry connections that inspire professional success and personal growth. The time students spend at JWU is nothing short of transformative, as demonstrated by career outcomes, expected earnings and economic mobility rankings. The university's impact is global, with alumni in 125 countries pursuing careers worldwide. For more information, visit jwu.edu.
MEDIA CONTACT - Amber Roberts, Director of Communications & Media Relations, amber.roberts@jwu.edu, 980-297-4586. Follow @JWUnews.