Visiting Industry Professional (VIP) Series

Launched in 2019, Johnson & Wales University developed the Visiting Industry Professional (VIP) speaker series to highlight a more interdisciplinary approach to invited guests on campus. Our chosen VIPs are industry thought leaders who share in the university's mission, quest for innovation, and entrepreneurial spirit.
Our 2021 VIP is Chip Wade '83, '06 Hon., president of Union Square Hospitality Group (USHG).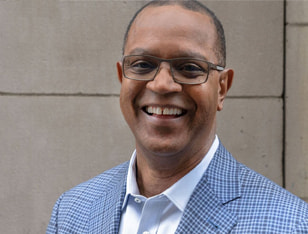 A founding board member of the Multicultural Foodservice & Hospitality Alliance, Wade is a dedicated proponent of diversity, inclusion and belonging. He is using his knowledge, insights and experiences in these areas as president of USHG, an organization committed to being actively anti-racist, increasing racial and gender representation in their leadership positions and ensuring pay equity across levels.
2021 VIP: Chip Wade '83, '06 Hon.
Wednesday, November 10, 2021
9:30-10:45am EST
Schneider Auditorium
The presentation will be livestreamed to JWU Providence's HAC Amphitheater and to the Charlotte Campus; a livestream link will also be provided to our College of Professional Studies (CPS) students and to alumni.
---
About Chip Wade '83, '06 Hon.
As president of Union Square Hospitality Group, Chip Wade is responsible for further enhancing and evolving the company's culture, driving an even greater experience for guests, and bolstering the profitability of its businesses.
Most recently, Wade spent 17 years in leadership with Darden Restaurants, where he oversaw all operating functions, drove best-in-industry people metrics, and enhanced financial performance for several of Darden's high-growth brands. He also served as chief operating officer for Legal Sea Foods in Boston, Massachusetts, in which capacity he led all operations for the family-owned group's 31 restaurants and oversaw the launch of the Legal Test Kitchen concept. Earlier in his career, Wade spent 13 years with TGI Fridays, where he progressed through various management positions in operations, human resources, and new business development.
Wade also serves on the following boards: Cracker Barrel; Johnson & Wales University; Share Our Strength, a national organization working to end childhood hunger and poverty in the United States; and Youth Villages, a nonprofit offering services and support for families of children with emotional, mental and behavioral problems. He is also a senior advisor for Junzi Kitchen, a Chinese fast-casual restaurant and concept based in New York.
Wade received an associate in science degree in Culinary Arts from Johnson & Wales in 1983. He has a bachelor of science degree from Widener University and an MBA from the University of Texas, Dallas. In 2006, he received an honorary Business Administration doctoral degree in Food Service Management from JWU.
---
Past VIP Speakers
2020: Kamilah A'Vant
Kamilah A'Vant is the director of diversity programs for Color Magazine, a publication that celebrates corporate America's diverse workforce and empowers communities. She is president for the New England chapter of the National Association for Multi-ethnicity in Communications (NAMIC), a member of the Southern New England Association of Black Journalists, a community advisory board member for the "Reflection in Action" program at Harvard Medical School Office of Diversity Inclusion & Community Partnership, and a board member of the Children's Friend.
Discussing the challenges of navigating work spaces as your authentic self, A'Vant explains that it is critical to understand the place where you work. "Diversity blooms in an environment that welcomes and serves as an incubator for an array of thought, expression and perspectives," A'Vant notes. " I would first suggest finding allies and/or those people where you share commonalities. Build a support system with others that encourages/supports a workplace that focuses on belonging. If you cannot find it internally, then I would suggest channeling efforts to get a support system outside of where you work."
Read more of her insightful 2020 presentation here.
2019: Cindi Bigelow '19 Hon.
As the third-generation president and CEO of the family-owned Bigelow Tea, Cindi Bigelow knows that keeping a brand thriving and growing takes hard work: "But I think we were able to do it because we're very much focused on mission over self. When self gets in front of mission, it's a real issue."
To Bigelow, every day offers up opportunities to learn: "Obstacles are coming, every single day. How you handle them will define who you are as a person." Likewise, the seemingly big decisions we take in life — like a new job, or a move to a new city — are often less crucial than the lessons we take to heart. "Whatever you're doing — yes, it's important — but it's almost secondary to who you're going to become," she said. "Everything is a building block. It's a journey of twists and turns, and often you have no idea how they're going to connect until later on."
Read more of her illuminating conversation with Maureen Dumas, Ed.D., vice president of Advancement & University Relations.
---
General Contact: Katherine Hypolite-MacMannis