INSTEAD of hitting the Skip Ad >> button, you're the type who wants to know how that ad is targeted and how it tracks for conversions. You get into things like brand elements and emotional cues, and how the ad translates messaging across other media. If this sounds like you, then you are perfect for our Advertising & Marketing Communications program.
Spend your time discovering which aspect of this booming industry is your passion. It takes a variety of skills, and personalities, to execute a successful advertising campaign. Get to know how you connect into an integrated creative team. From data crunchers to media planners, writers to designers, all are in demand and all are in our program.
The U.S. Bureau of Labor Statistics predicts that jobs in Advertising and Marketing will grow ten percent by 2026. Our distinguished faculty will help you find your path, and help you make the connections you need to navigate this high-energy industry.
The success of this program has resulted in a broad alumni base with close ties to JWU, and are always on the lookout for rising talent. Get plugged in to this network!
Everyone has a favorite commercial, and everyone responds differently to the messages that they get from ads. Writing and designing the way that those messages are communicated is like piecing together a puzzle without the box. ANDREW THOMPSON '21
This program is available in Providence and Online. To view a full course listing for each on-campus location, see the JWU Catalog links below.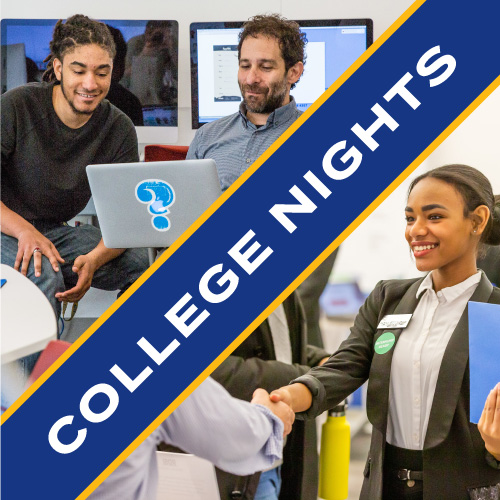 College Nights Happening NOW
Sign up to learn more about the programs you are interested in. Talk to current students, professors and deans to get an inside look of how your life at JWU will look.