Program Overview
Do you dream of starting your own business someday? Entrepreneurship runs deep at JWU Providence. More than 1/3 of JWU alumni have participated in the startup of 1 or more businesses.
In this 4-year entrepreneurship degree program, you'll benefit from a diverse analytical curriculum with business and general education coursework while also completing your business administration degree. As you study business administration, you'll pursue your major, enhancing your education and preparing for a career in either business management or entrepreneurship.
You'll develop the skills to start a new business venture as a small business owner, revitalize an existing organization or become a corporate entrepreneur in an extensive variety of industries.
Our program offers an integrated mix of
custom entrepreneurial courses
industry-relevant management and marketing classes
extensive opportunities to gain real world experience — in and out of the classroom
You'll learn business expansion strategies and tactics and how to develop a comprehensive business plan, solving the kinds of problems that you'd face starting a business. You'll also learn about and understand the entrepreneurial mindset. Bring your business ideas to reality with our technological, administrative and professional support.
You'll also have the opportunity to pursue an internship in your field of interest. Apply to JWU today and start your new venture towards a bachelor's degree.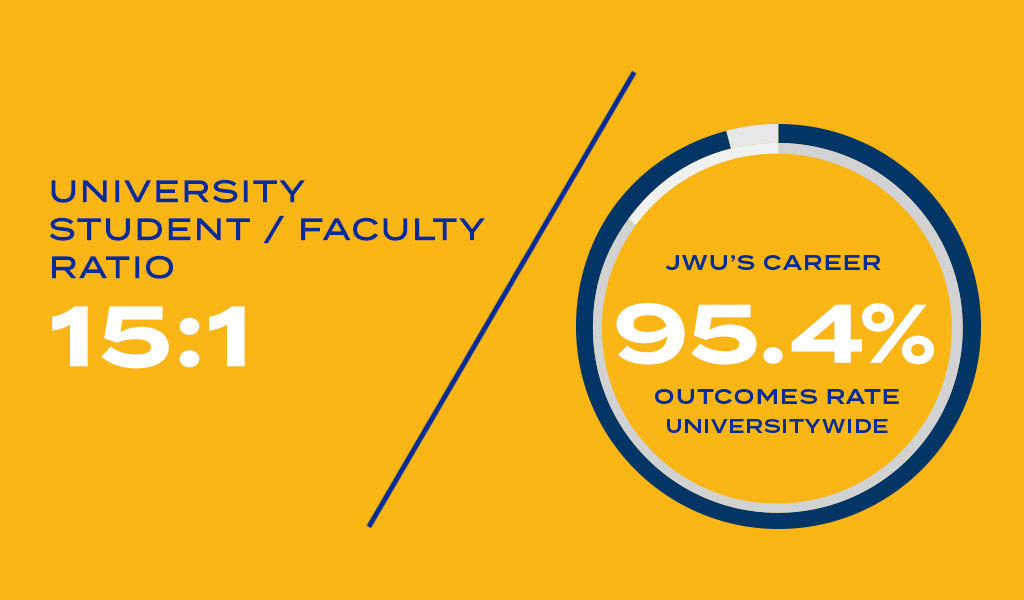 This program is available in Providence, Charlotte and online. To view a full course listing for each campus location, see the JWU Catalog links below.
---
Explore JWU Providence's eCenter
Located inside the Culinary Museum, the Larry Friedman Center for Entrepreneurship — also known as the eCenter — is the hub for entrepreneurial activity at JWU Providence.
The eCenter brings together entrepreneurial studies, experiential opportunities, mentorship, and the small business support services to transform students into entrepreneurs and their ideas into commercial or social enterprises.
Associate Professor Ezenwayi Amaechi serves as the eCenter's faculty consultant. She is committed to helping students pursue their entrepreneurial goals and achieve their desired result.
The eCenter's annual JWU Sharkfest gives students the opportunity to showcase their business ideas and present them to a panel of judges. Open to all majors, the event tests the creativity and ambition of JWU student entrepreneurs.
---
Sample Entrepreneurship Courses
Change & Innovation Management

Marketing for Entrepreneurs

Finance
Global Strategy Capstone

Growth & Sustainability for Small Business
Pitching & Planning New Ventures

Small Business Management
In addition to classes, free elective credit can be applied to a number of options such as Directed Experiential Education (DEE), internship, minor or study abroad. You are encouraged to contact an advisor before scheduling free elective credits.
Explore the full JWU Catalog course listing at your respective campus:
---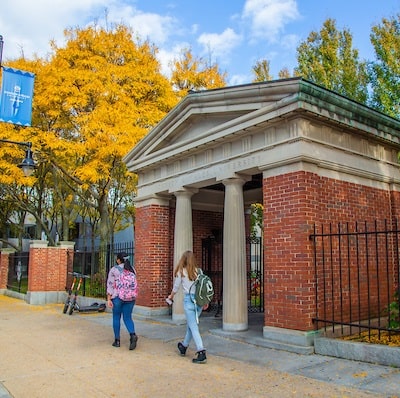 Special Event: Open House
Campus is open for you! Take a student-led walking tour and meet with Admissions, Student Financial Services, Faculty, Residential Life and more. Learn more about academics and meet professors and the college dean, too.