Join a Legacy of Culinary Excellence
Program Overview
Have an associate degree in culinary arts or baking & pastry arts, but want to expand your career prospects to the latest frontiers of the food industry? Combine the strength of culinary arts and food science in JWU Charlotte's unique Applied Food Science bachelor of science degree program.
In just two years, you can earn your bachelor's degree and prepare for a career in food product research and development, quality assurance, production management and food technology.
JWU Charlotte Program Highlights
You'll begin with food science, studying the makeup of food and the concepts underlying its processes. You'll discover the importance of selection, preservation, processing, packaging and distribution in keeping food nutritious, flavorful and safe, and research ways to make it even more so using the latest technology. Then you'll apply this knowledge to enhance existing products and possibly even create your own.
You'll learn in classrooms and labs focusing on the core competencies prescribed by the Institute of Food Technologists: food chemistry and analysis, food safety and microbiology, food processing and engineering, and applied food science. You'll also follow the university's arts and sciences core curriculum, providing breadth and depth to learning through the natural sciences, social sciences and humanities.
North Carolina Internship Opportunities
Participate in an internship with a food manufacturer to put your ideas into practice, build your résumé and increase your industry contacts. 
FACULTY RECOMMENDATION FORM (130K PDF)
APPLICATION CHECKLIST (100K PDF)
Admissions is contingent upon you meeting the technical standards for this program. To learn more, please visit the JWU Catalog's technical standards page.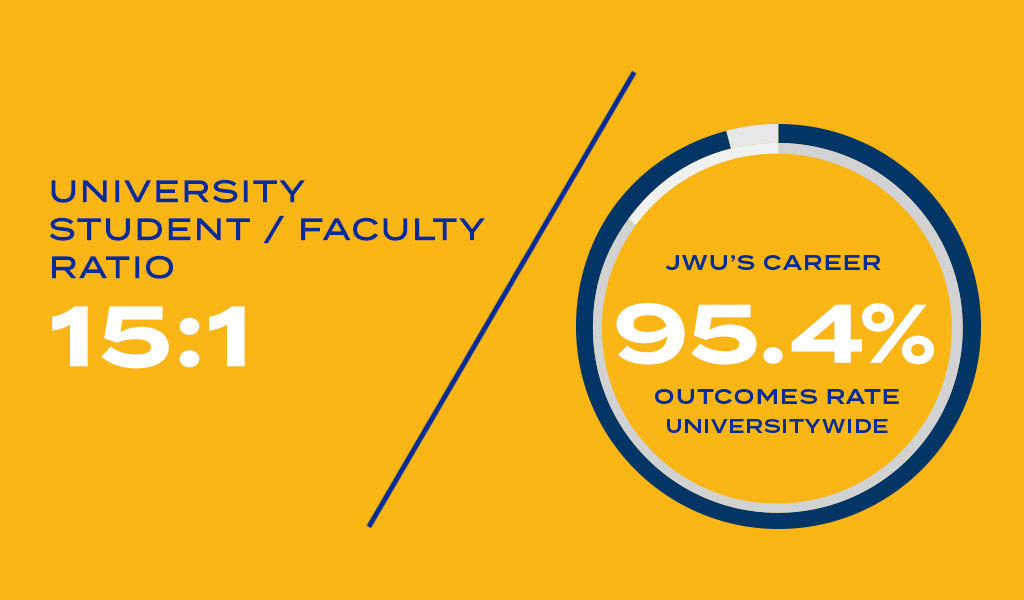 For an explanation of the career outcomes rate and other information, visit JWU Student Consumer Information.