Program Overview
Do you want to improve the health of families and communities? Then consider a career in public health. You'll promote healthy lifestyles, perform research for disease and injury prevention, respond to health emergencies, and identify and monitor infectious diseases.
In JWU Charlotte's public health program, you'll start by examining patterns of population health and disease, as well as the organizations and social structures through which health services are delivered and received. From there, you'll learn to assess and plan for community needs. Explore a holistic approach to health through courses in nutrition, exercise science, psychology, sociology, public health and economics, and discover its importance to patient-centered, humanistic healthcare delivery.
You'll collaborate with other students as you would on a health and wellness team in the field to improve individual and community outcomes. You'll also gain problem-solving and technological skills to adapt to the changing marketplace and learn how to communicate across diverse populations with empathy and respect.
Opt to pursue a specialization in health management to lead public health efforts, or choose from a mix of health science, leadership management and social/behavioral major electives to explore all dynamics of the public health field.
Internship & Career Opportunities 
You'll have the opportunity to perform health research, epidemiology, promotion and education through internship opportunities that range from local community health agencies to national and international organizations.
This flexible program satisfies requirements for a wide variety of pre-health professions. Upon graduation, you'll be prepared for entry-level health-profession careers in such areas as health education, health promotion, research, monitoring and evaluation, and health and policy administration. Or choose to pursue graduate study in public health, public policy, law and health informatics.
Charlotte Healthcare Sector at a Glance
According to 2020 data from the Charlotte Regional Business Alliance Healthcare Sector, the Charlotte metro area is one of the fastest growing regions in the U.S., and the healthcare sector alone has a $20 billion dollar impact. Healthcare providers, insurance, pharmaceuticals, bio-tech startups, and research are all part of a rapidly-expanding ecosystem of health-related jobs.
163,000+: Number of healthcare industry employees in the region
70%: Workforce growth in the life science in industries since 2010
60+: Number of biotech/bioscience-related research and development centers, production and manufacturing companies, research and testing laboratories
141%: Growth in bio-pharamceuticals since 2010
Atrium Health • Novant Health • CaroMont Health Inc.: Top Healthcare Providers
Carolinas Medical Center (Atrium): One of 5 Level-One trauma centers in North Carolina
Source: Charlotte Regional Business Alliance Healthcare Sector Overview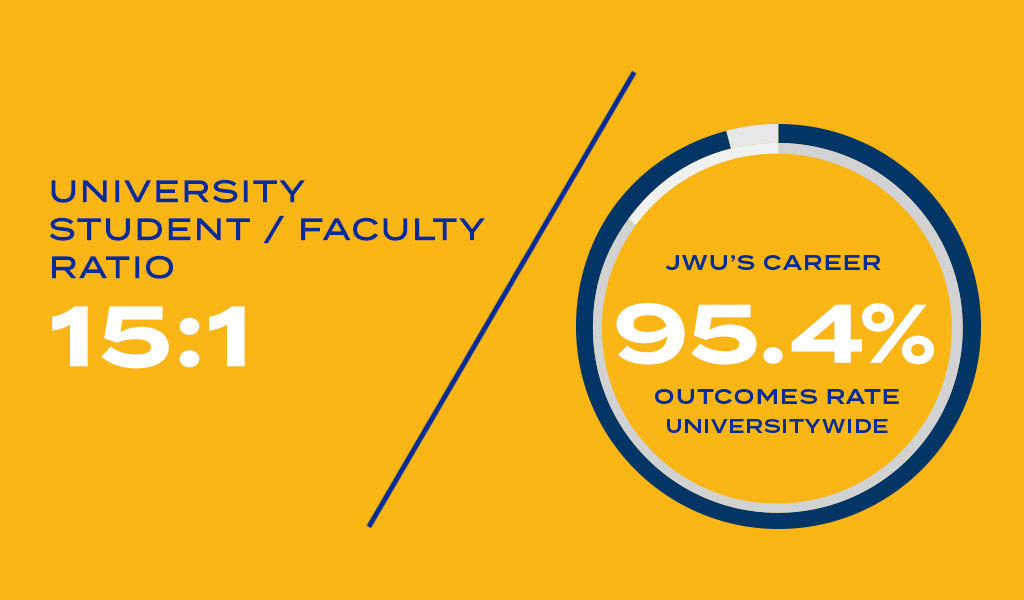 This program is available in Providence and Charlotte.

---
Sample Public Health Courses
Anatomy and Physiology

Comparative Healthcare Systems
Cooking for Health & Wellness

Epidemiology
Determinants of Health

Health Policy, Ethics & the Law
In addition to classes, free elective credit can be applied to a number of options such as Directed Experiential Education (DEE), internship, minor or study abroad. You are encouraged to contact an advisor before scheduling free elective credits.
View a full JWU Catalog course listing: