Charlotte Career Explorations
During the summer before your junior or senior year, explore a variety of careers in the fields of culinary arts and baking & pastry arts at the Charlotte campus. Our program lasts three days and two nights and includes housing, all meals, instructional materials, activities and on-campus transportation. Over the course of a full day of academics, you'll experience life at JWU first-hand, and discover the path to your future. During your Career Explorations visit, you will stay on campus, meet faculty, talk with current students and more!
College of Food, Innovation, and Technology
Explore careers in the baking and pastry industry at the university's International Baking & Pastry Institute. You'll learn the craft of making cookies, cakes, candies, pies and more in our kitchens with our pastry chefs. Ever given any thought to how food effects the world? Food is so much more than just cooking! Explore culinary programs with connections in health, wellness, food science and food production. You will learn about the craft and art of cooking, test your skills, and produce the products in our kitchens alongside our renowned chefs. You get to eat your creations too!
Date: July 8-10, 2021
Registration Deadline: June 24, 2021
Cost: $200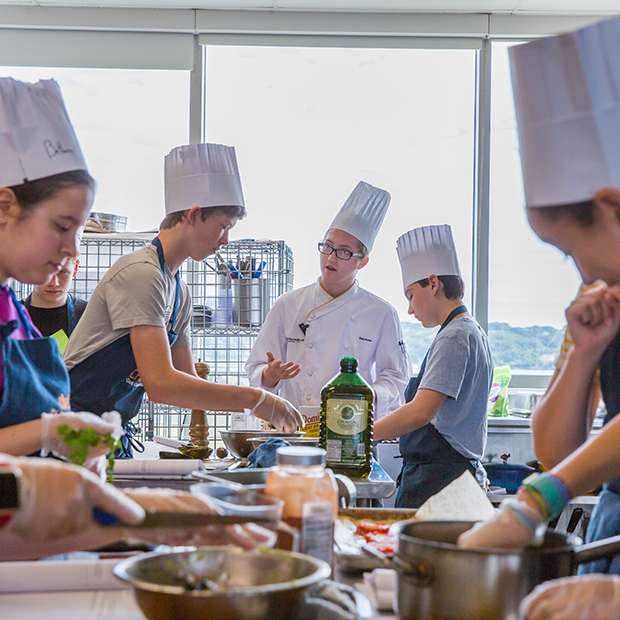 Refunds & Cancellations

* Registration cancellations should be sent in writing (by mail or email) to Admissions Events. A full refund will be given if the request is received at least two weeks prior to the start of the program. Confirmation of cancellations will be sent to the student's email address provided to us in the registration.

* The university reserves the right to cancel any program due to insufficient enrollment or unforeseen circumstances. In such cases, the full program fee is refundable.

* The university assumes no responsibility for any other expenses incurred due to cancellation of a program.

Contact US
Please contact us with any questions:
866-598-2427 or 980-598-1100
charlotte@admissions.jwu.edu

Mailing Address:
Johnson & Wales University
801 West Trade Street
Charlotte, NC 28202