Applying for Financial Aid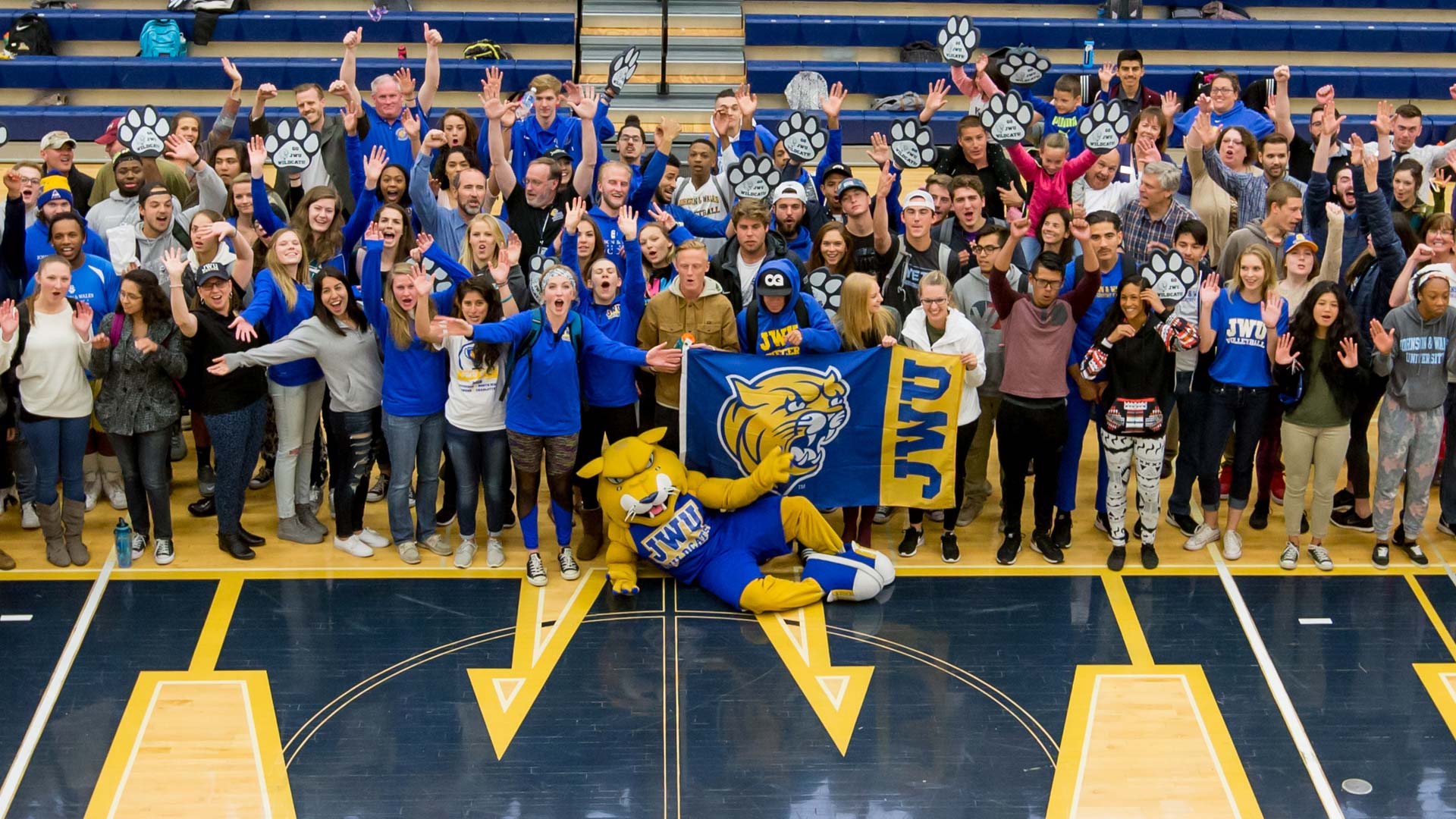 We're here to help you understand the financial aid process — and make college happen! Use the timeline below to apply for aid.
We're here to help you understand the financial aid process — and make college happen! Use the timeline below to apply for aid. AMY O'CONNELL, director of Undergraduate Admissions
Beginning Oct. 1: Apply for Aid (FAFSA)
The FAFSA (Free Application for Federal Student Aid) is your Free, one stop shop for all Federal, State and JWU aid. Be sure to create a FSA User ID for you as well as a parent prior to starting your FAFSA at FSAID.ed.gov. To maximize your financial aid eligibility, apply as early as October 1. You can automatically insert your income, by using the IRS data match.
6 Reasons to File Your FAFSA
It's the ONLY way to determine if you are eligible for federal and state aid.
It's FREE.
It takes just 30 minutes.
Eligible students who can apply:
 

High school students
Transfer students
Graduate students
Adult Learners
Veterans

There's no obligation to accept student loans.
If you have financial need you may qualify for grants.
FAFSA Tips
If required, complete the verification process by submitting tax transcripts and verification worksheet(s).
After you file, review your Student Aid Report (SAR) to make corrections.
December: Get Your Aid Offer
Now that you've been accepted, if you filed your FAFSA, JWU will prepare a financial aid offer for you. Our aid offer may include a combination of loans, grants and possibly scholarships. Finances are a significant consideration when choosing a college or university and we want to keep JWU at the forefront of your options. Did another school offer you a more favorable offer? If yes, we would be happy to review that institution's package against the offer we made to determine if you qualify for additional JWU institutional aid. Just complete the following steps and we'll review what we offered you.
Email a scanned copy of the other school's offer to the 2020-21 Competitive Offer Appeal. As an alternative, you may fax these materials to 401-598-1040.
Please include your JWU student ID number (it starts with J).
While we do not match financial aid offers from other schools, we will review a number of items from both schools, including type of school (public or private), to determine if you are eligible for additional Johnson & Wales aid.
Loans
Loans allow you to borrow money for school. They are legal obligations – and you must repay them, with interest. Talk to your JWU financial planner about loan options, repayment plans and managing debt.
Subsidized and or Unsubsidized Federal Direct Loans
"Subsidized" means that the federal government pays the interest while you're in school.
Federal Direct Parent PLUS: Low-interest loan. You must be a parent or stepparent and a US citizen or eligible noncitizen
Tuition Reimbursement
Check with your employer's human resources department to see if they have a tuition assistance program.
Earned money (Federal Work Study)
Private Loans
We recommend that you exhaust ALL grant, scholarship and federal loan options prior to obtaining a private loan.
Financial Planners
Your JWU financial planner guides you through every step of paying for college, and helps you:
Understand your aid offer
Translate financial terms and aid types
Understand the verification process
Review tuition and fees
Discuss payment plan options — monthly, term, loans
Appeal for additional resources
For any questions, contact our financial services team.
May: Complete Forms
Once you decide to enroll at JWU, complete these quick steps:
Submit your reservation fee (Note: the deadline has been extended to June 1, 2020 for the September 2020 semester)
Use your FSA ID from the Department of Education to complete your entrance counseling and Master Promissory Note (MPN)
TIP: Review your invoice with your annual charges and financial aid.
July: Finalize Your Payment Plan
You're almost a JWU Wildcat — just a few more steps! You will receive info so you can:
Finalize your payment plan
Finalize your housing plans
Submit all requested financial aid forms (by the appropriate deadlines)