Admissions & Aid: Providence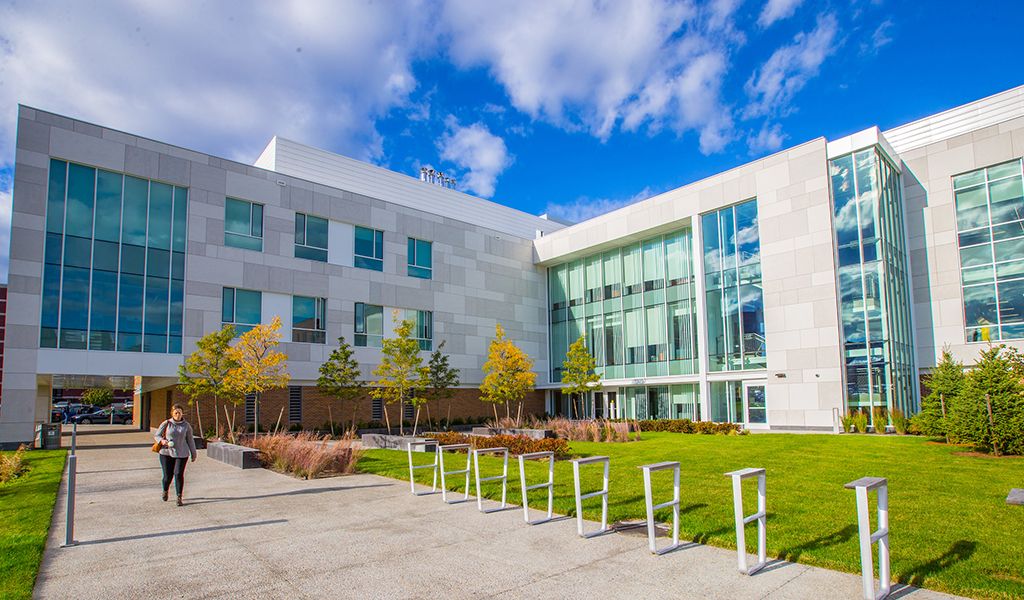 Welcome to our Providence Campus!
Home to more than 8,500 students from 71 countries and 55 states and territories and fully integrated into the city's historic downtown, JWU's Providence Campus provides a full university experience — with the extracurriculars to match. Whether you're a serious team player or just want to stay in shape, our athletics programs has grown steadily to a current roster of 25 NCAA Division III varsity teams, plus intra/extramurals and club sports, as well as fitness classes from aerobics to yoga.
Did You Know? Our Providence Campus is spread across 176 acres and approximately 2,700,000 square feet of 66 buildings, including residence halls, classrooms, labs, dining halls, libraries, offices, open spaces, and internship, recreation and physical plant facilities
Our 80+ clubs and organizations span social and cultural interests, Greek life, professional development and student-run publications — as well as leadership and community service programs. From study breaks to movie nights, road trips to dorm dinners, our residence halls buzz with activity, too. We even have living-learning communities, where you can live with your peers and take part in co-curricular activities tailored to your academic interests.
In 2015–16, 2,243 Providence Campus students gained industry experience related to their major and 753 companies participated in the on-campus career conference
JWU is also committed to making a quality education as accessible and affordable as possible, increasing institutional aid every year for the past five years. As of 2016-17, more than 94 percent of Providence Campus students receive institutional scholarships and/or grants from the university, and we remain active members of the community, with our students having performed more than 179,000 hours of community service in 2015-16.