---
Robert Lucier
Associate Instructor
JWU Faculty Since 1998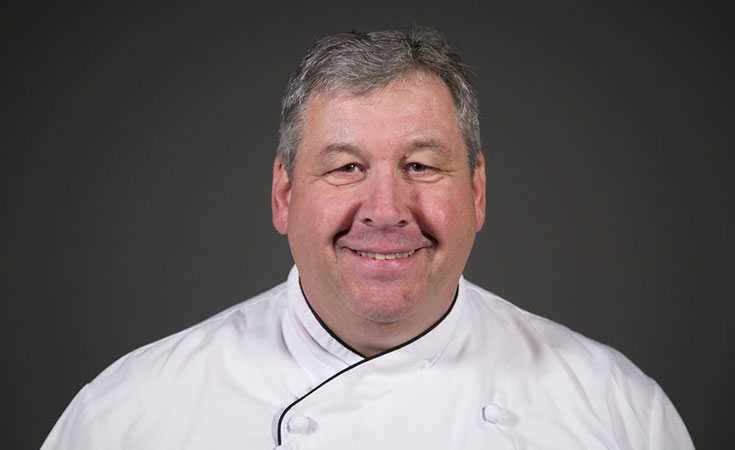 Call it cross-training or call it restlessness — Robert Lucier has always wanted to learn new food cultures and techniques.
Therefore, each successive professional change he has made was out of his comfort zone: clubs, diners, traditional New England, continental, university volume, catering, Mexican, fresh seafood, fast-casual, fine dining, food sales and teaching, in that order.

Providence has a vibrant food scene, led in large part by JWU culinary graduates dedicated to sourcing locally. It is great to see our students recognized for their hard work.

He stays in touch with former students, teaching assistants, and fellows through social media — cheering all the great things they're accomplishing in the world.

Education
A.S., Johnson & Wales University
"A good chef must not only be environmentally sustainable, but also financially sustainable. "
Courses
CUL1210 Breakfast & Lunch Cafe
CUL1320 Elements of a La Minute Cooking
CUL1410 Contemporary Cooking & Leadership Functions
CUL2510 Contemporary Restaurant Operations and Management