---
Frank Satterthwaite Jr.
Professor
JWU Faculty Since 1993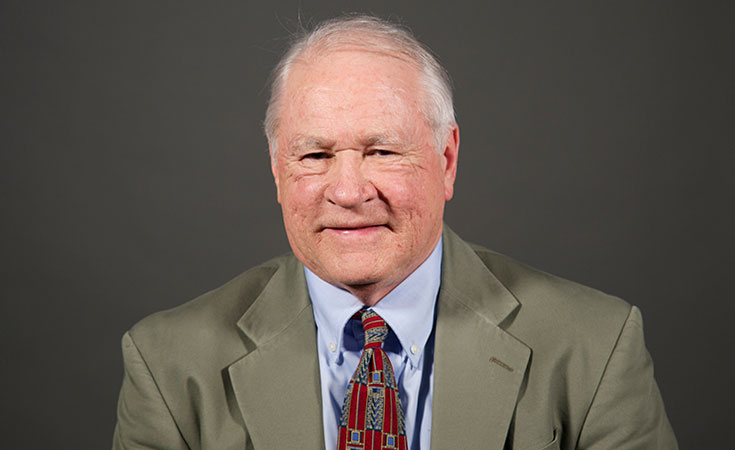 Frank Satterthwaite Jr.'s mission as a teacher is to help his students learn how to become the best versions of themselves as leaders in a fast-changing work world that will be filled with many unanticipated challenges and opportunities.

In addition to his formal education (a B.A. in Psychology from Princeton and a Ph.D. in Organizational Behavior from Yale), Satterthwaite has had wide-ranging real-world experience that includes working in Brazil; being a professional squash player who was also a sports business consultant; working as a planner for NIMH in Washington, DC; doing management consulting in New York; and writing and hosting shows for public television. For the past 18 years, he has also worked part time as an executive coach and trainer.

In addition to teaching leadership courses at JWU, Satterthwaite has written two highly acclaimed professional books: "Becoming a Can-Do Leader: A Guide for the Busy Manager" and "The Career Portfolio Workbook." He continues to do leadership articles, videos, blogs, webcasts and international presentations for the Association for Talent Development, the world's premier association for workforce development professionals.

When appropriate, Satterthwaite makes every effort as a professor to bring his wide-ranging professional and real-world experience into his teaching and advising. And he takes particular pleasure in helping his students find personally satisfying ways to manage their careers as leaders.
Education
Ph.D., Organizational Behavior, Yale University
M.U.S., Master of Urban Studies, Yale University
B.A., Psychology, Princeton University
"My mission as a teacher is to help my students learn how to become the best versions of themselves as leaders in a fast-changing work world that will be filled with many unanticipated challenges and opportunities."
Courses
MGMT 5800: Effective Leadership
MGMT 5900: Ethics, Corporate Social Responsibility and Law
MGMT 6056: Contemporary Leadership Issues & Strategies
HRM 6030: Organizational Change Management
BUS 6799: College of Business Graduate Internship
Toggle
Professional Affiliations
1992-Present, Academy of Management
1997-Present, National Career Development Association
2001-Present, Association for Talent Development
2001-Present, Association for Talent Development, Bay Colonies Chapter
2005-Present, Society for Human Resource Management