---
Robert Zielinski
Associate Instructor
JWU Faculty Since 1994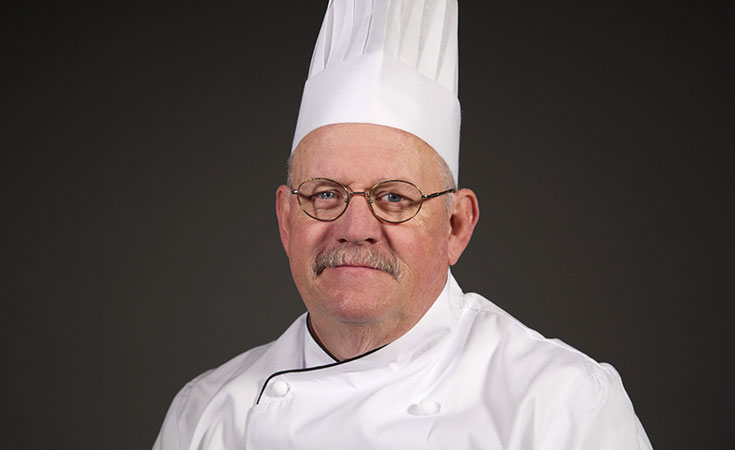 Chef teaches advanced courses in cake decoration, wedding cake design, hot and cold desserts, and chocolate and sugar artistry. He is a proud member of the first graduating class of Johnson & Wales College of Culinary Arts.

Zielinski is an avid food show competitor, specifically wedding cakes and showpieces. He is an award-winning pastry chef, having won numerous awards over two decades. Zielinski has a passion for teaching and coaching student culinary teams in competition. In 2004, he led a student pastry team to a bronze medal at the Culinary Olympics in Germany, and he personally won an individual silver medal at the Culinary Olympics in Germany in 2008.

He is the recipient of many notable awards since he began competing in 1976. He holds the credential of Certified Executive Pastry Chef.
Education
A.A.S., Johnson & Wales, College of Culinary Arts
"I have a passion for teaching and coaching student culinary teams in competition"
Courses
BPA1710 Principles of Cake Production and Design
BPA3710 3710 Tiered and Themed Cakes