College of Hospitality Management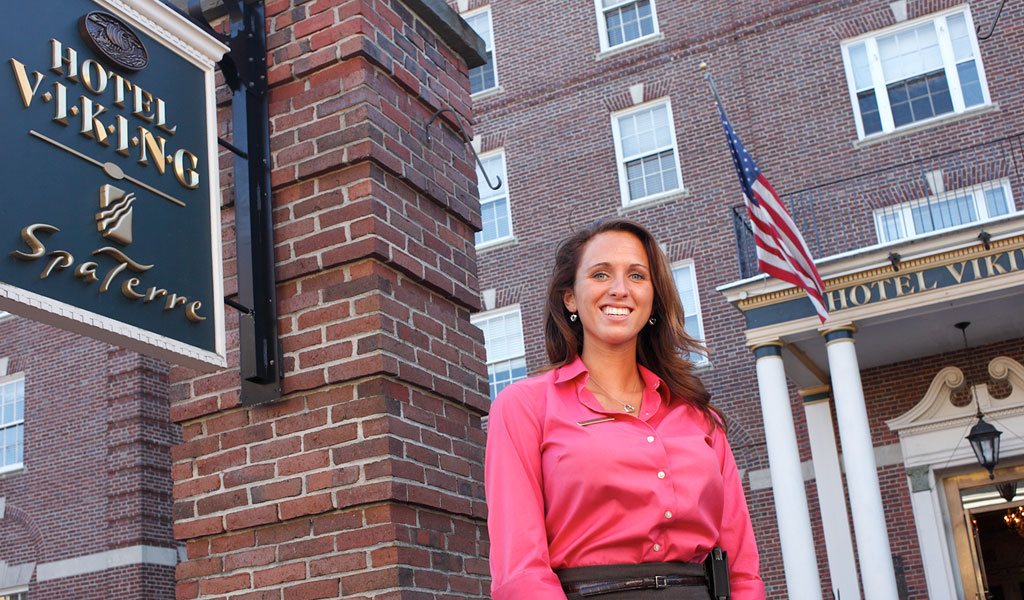 As a leader in hospitality education, our College of Hospitality Management offers a wide range of programs designed to help you build a career in the ever expanding, multi-billion dollar hospitality industry.
You'll take classes in your major your first term, and benefit from curriculum designed with input from some of the world's leading hospitality companies.
We help you identify your area of interest in the global hospitality field limited only by your imagination. Are you interested in travel, tourism or hotel management? Or maybe you'd prefer sports, entertainment and event management?
Some of the national and international businesses and organizations our students and alumni have interned or worked for include Facebook, Food Network, Hilton, Marriott International, MGM Resorts, NBC Universal, ONYX Hospitality Group, The Ritz-Carlton, U.S. Soccer Federation, Viacom International and Walt Disney World.
JWU offers many opportunities for students to learn about what their careers will be like. For example, at Hilton Day, Hilton representatives many of whom are JWU alumni share career advice to current hospitality students.